School Apps
5 Ways to Make an Impact With A School App
February 13, 2020
Did you know that the average person spends around 3 hours and 15 minutes on a mobile devices every day? Our smartphones might just be the one device that's with us at all times, so it's no wonder then why many schools are choosing to engage their community through a school app. In this post, we're going to cover five key ways a school app can help your school to better connect and engage with families and students.
1. School apps help you get the word out — fast!
Sometimes life throws us curve balls and it's in these moments that we can find ourselves needing to sending a message quickly – enter app push notifications. This is an automated message that can be sent directly to an app users' phone, even if their school app isn't open. Push notifications are designed to catch the users' attention by popping up on a locked screen, similar to the way a text message would appear. Think about the last push notification you received – did it grab your attention? This feature comes in handy for all kinds of events like; sport cancellations, weather warnings, or final grade announcements.
According to research from Deloitte, we check our phones around 52 times a day, so it's easy to see why push notifications are an effective communication tool for those moments when you need to communicate with your school community and time is of the essence.
2. Digitize your school newsletter
We all know how important it is to get parents involved and engaged with news that's happening around your school, but if you're relying on traditional newsletters to get the word out, how can you be sure they're actually being read?
When it comes to printed newsletters, most parents usually find them crumpled at the bottom of a school bag, long after the information was actually relevant. A key feature of a school app is that they allow you to send individual news articles or publish digital newsletters on a medium that's relevant and convenient to your community, ensuring greater engagement rates.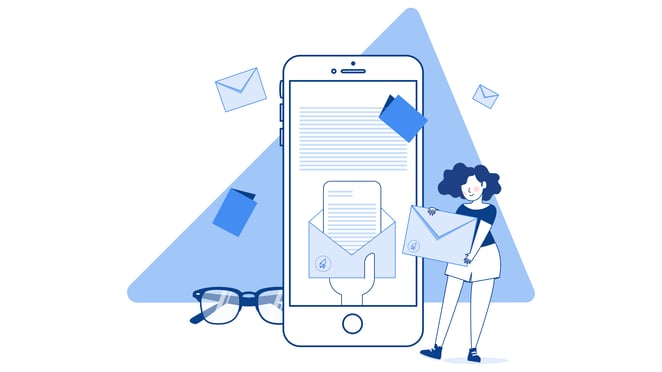 3. Streamline your parent communication channels
Why send your school community on a wild goose chase, across multiple platforms when they could easily access everything they need from one, centralized location? A school app allows you to integrate many of your existing systems including; learning management systems, student information systems, permission slips, timetables, absentee notifications, Google calendar, and social media channels.
When you integrate these systems, you're also able to provide single sign-on functionality for your community. If you're thinking "what's single sign-on?" all it means is that your community doesn't need to log in every time they access the app. Instead, the app will cache login information and pass it through to each integrated system – pretty handy right?
4. Get even more out of your data
No matter the solution you use for your school app, you want to be sure that you're able to leverage all of the information it's able to uncover. For example, the Digistorm App enables you to integrate with your Google Analytics account to gather data from your app and provide you with greater behavioral insights.
There's a wealth of engagement data being collected within your school app, all you need is to know how to make the most of it. By leveraging these insights, you can improve the way you communicate and ensure your community is getting the most out of your school app.
Want to learn how to leverage your App data? Check out our post,
5. Showcase your school's brand
Your school's brand is the key to building trust and showcasing your values to prospective families, so it's important that your school app reflects that. You've put a lot of time and effort into creating a digital marketing plan that defines your tone of voice, culture and unique selling proposition (USP), so make sure that your school app is an extension of that. What does this look like in action? It means that your app should be custom-built to match your branding and specific communication requirements. Your school is unique and your app should be too.
If you'd like to learn more about how a school app can help you to boost community engagement and streamline your communications processes, check out our free resource: A Beginner's Guide to School Apps.