Marketing Strategy
5 Marketing Stats That Will Affect Your School in 2019 (and What to Do About Them)
September 20, 2019
If you are a school marketing professional, you'd be well aware that marketing trends and technology is constantly changing. It can be hard to keep up with what's new and effective in the industry! Keeping on top of marketing statistics is a great way to ensure that your marketing strategies are currently up-to-date and ahead of your competitors.
To help you out, we've put together 5 of the most important marketing statistics that will affect your school this year — and what to do about them!
1. 75% of marketers say that social media marketing has lead to increased website traffic.
(Source: We Are Social AU)
Last year, we tipped 2019 as the year to capitalize on your social media accounts.
2019 has been tipped as the year to capitalize on your social media accounts. While other forms of advertising continue to lose traction, genuine social media engagement and storytelling inspire audiences to learn more about brands (including your school brand).
What to do
Think of your social media as not just a platform for you to engage your current school community, but also a chance to drive future enrollments. Put a plan in place to use your social channels to promote your school to prospective parents.
Key resource: The Social Media Toolkit for Schools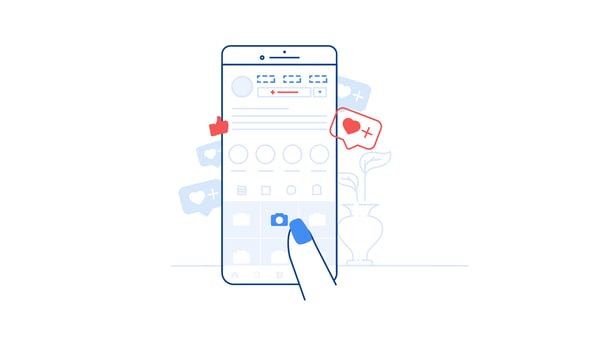 2. 57% of Australians are currently using voice search.
(Source: Bandt)
Voice search (or speech recognition technology) is on the rise in Australia and is presenting a challenge for school marketers in Australia. Users are often employing voice technology in order to perform a search while their hands are occupied, meaning they might be searching for your school while they are driving or cooking.
What to do
Convenience is king when it comes to voice search, so providing your users with a quick answer to common queries is key to mastering voice search. You will also need to invest in search engine optimization (SEO) in order to rank in the first place (as only the top result will be read out!).
Key resource: How to Get Your School Ready for Voice Search
3. 95% of marketers are planning on using live video in their marketing strategy.
(Source: Brandlive)
Live video, or live streaming, is where you share exclusive, real-time video content with your audience or followers. You can share these videos from your social media feeds, YouTube channel or a live video service such as Periscope. Live video has grown significantly to keep up with the demand for shorter, more 'genuine' interactions with individuals and organizations.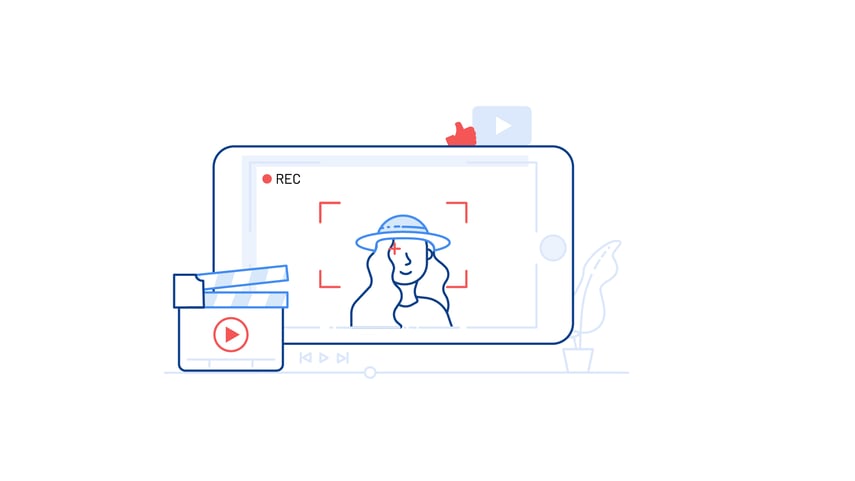 What to do
Start thinking about the kinds of videos that your school could share on social media. We outlined some different ways that your school could be using live video in our blog, including capturing open days, school events, significant moments and charity events.
Key resource: 6 Social Video Ideas for School Events
4. Direct mail has an ROI of 24% in Australia — stronger than any digital channel.
(Source: Neopost)
Direct mail is back, showing the strongest returns on investment since 2003. Think cleverly-designed catalogues, cards and brochures delivered to your local area — they are all being designed, printed and distributed as we speak.
What to do
Direct mail has a reputation for being 'old school' in comparison to digital marketing channels, but your direct mail doesn't have to look dated. Think about getting a professional mini-magazine designed that showcases your school, using beautiful imagery and rich, engaging content. Distribute it to local households in your area with a note from your principal.
Key resource: Working Your Database to Leverage Enrollments
5. Better content can drive traffic to a blog by up to 2,000%.
(Source: Omnicore)
With video content on the rise, you might be tempted to lay blogging aside. But blogging and other inbound marketing strategies are still very relevant and driving great results for your school in 2019. When it comes to performing a deep dive on a particular subject, nothing gets into the nitty gritty like some well-written, long-form content.
What to do
If you're feeling a little discouraged by your blog traffic, 2019 is definitely not the year to give up on it! Concentrate transforming some of your more popular posts into long-form, in-depth content that will continue to provide value for your school community.
Key resource: 6 Blogging Tips to Drive New School Enrollments
In summary
Put the insights from all of these stats together, and you will see that users are looking for more engaging, informative content in 2019. Our guide to inbound marketing highlights the most effective marketing tactics that your school can use to attract and engage prospective parents.