Email Marketing
5 Places to Collect Prospective Parents' Email Addresses
June 29, 2017
Email marketing campaigns are a crucial part of a school's inbound marketing strategy. To run a highly effective campaign, it's important that your school is collecting the right data from your community. Here are our top five places to be collecting email information from prospective families.

Your existing student database
This one's a no-brainer but certainly worth mentioning. The system you use to manage your existing students has a wealth of data available to you, and while this list is already enrolled, there are a few reasons why communicating with this group is still important to acquisition.
Reaching out to their network
Every currently-enrolled student likely has family members or friends who could be prospective students. Sending strong, consistent and meaningful communications to the parents of existing students doesn't just build a strong rapport. Keeping your community updated and informed can help your school to stay top of mind, particularly when given an opportunity to refer the school to a friend or family member.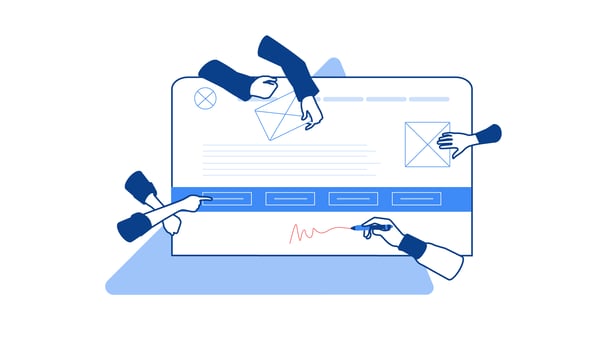 Building your reputation
Emails to your student database also significantly affect your reputation and branding in the eyes of the school community. Word of mouth is an incredibly powerful sales tool, and professional and valuable emails can certainly supplement this.
When it comes to choosing a school for their kids, reputation is a huge decision factor.
Your website subscribe form
Your website should have an easily-found, simple and clear subscribe form, that should ideally feed entered data directly into your email system. Your form's description should clearly outline the benefit of subscribing, it should collect only important information and the submit call-to-action button should stand out from the page. Many businesses place their subscribe form in their header or footer, as well as on their blog or news page.
Your contact forms
If you use forms throughout your website to capture data for various reasons (e.g. to request a prospectus or to book a tour etc.), each of them should include a field and checkbox requesting permission from the user to add them to your email list. This allows you to gain relevant, new subscribers who have enquired with your school.
Your Facebook page
Facebook has a Lead generation product which has the objective of collecting email data from Facebook users. This paid product allows you to run a Facebook campaign that captures data directly from the Facebook newsfeed. Having a subscription option on your Facebook page within a tab is also valuable for collecting emails.
Open days and events
Events offer a great opportunity to gather data from a captive audience that has shown its' interest through attendance. Make providing an email address a part of registering for your event (and don't forget to gain consent while doing so).
Wrapping it all up
No matter where you are collecting emails, your lead generation should always be a part of a well thought-out marketing strategy. Not sure where to start? Check out our guide to inbound marketing for schools. It covers all the latest tactics that schools can use to attract, engage and convert prospective families into enrollments.