Social Media
5 Things Your School Should Add to Each Instagram Post
April 1, 2019
A note from Digistorm: This post was originally published in March 2018. We've updated it to include more valuable, relevant content.
It's free, it's popular across multiple age groups, and it's likely that your school community is using it already — yep, we're talking about Instagram. One of the most widely used social media platforms in the world, Instagram is now useful for a lot more than just sharing pretty pictures.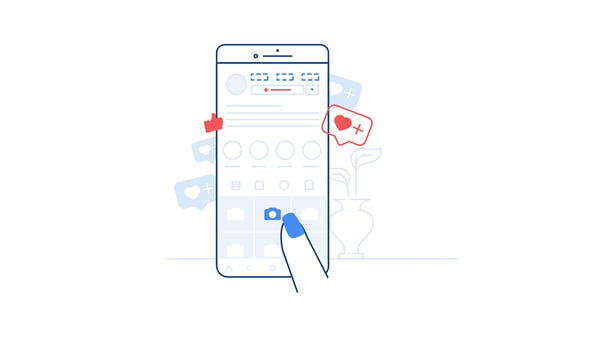 Instagram is a powerful communication tool — just ask its 1 billion monthly users. 38% of Instagram users check the app multiple times per day, making it the perfect platform to share relevant content on a regular basis. Instagram isn't just for personal use anymore, and can be effectively manipulated to grow awareness around your brand.
To help you get your head around Instagram marketing for schools, we've put together a list of five must-haves for every single post.
1. Photo editing
Instagram has built-in photo editing tools that not nearly enough users take advantage of. Save yourself the $$ and training that comes with tricky editing suites, and instead use Instagram's own tools to take your images to the next level. Here are a few things you can try out for your next post:
Filters!
Filters allow you to play around with colour, tone and saturation levels so that your image looks exactly how you want it to (and fits in perfectly with your feed). When you're uploading a pic, simply select one of the filter options that pops up below. If you want to adjust the opacity of that filter, double tap on it to use the slider.
Brightness and contrast
If you simply want to enhance an image a little, click the button that says 'edit' below your photo. This opens up a world of options, including brightness and contrast. It's usually beneficial to slide these up (to the right) a little, giving your photo more intensity and making it stand out in feeds.
Trying to level up your social media images?
2. Your location
Want to really give your followers a sense of community? The location function is there to do just that. This is otherwise known as a geotag, and is a searchable field users have access to, meaning they can look up your school and see all of the posts from that location. Ensure the content under your tag is high quality to give prospective students and parents a great sense of what your school is about.
3. The right hashtags
We've all heard about hashtags, and we've probably all seen them used incorrectly, too. Once the wider population cottoned onto their purpose, we saw long-tail (and thereby ineffective) hashtags skyrocket. To effectively use hashtags on your school's Instagram, we recommend sticking with short, sharp keywords that are as relevant as possible.
Some examples of good hashtags might be your school's name, the suburb you're located in, and a few keywords related to what's pictured in the image — #hockey for a training pic, or #cats2019 to promote your latest musical. If you want to know the approximate times a hashtag has been used, just type it into the search bar on Instagram to do a bit of research.
4. A concise, relevant caption
Ahh, captions. Often the tricky part of social media, the perfect one can make or break your post's effectiveness. It's important you come up with something that's short and punchy that will really grab the reader's attention — a sentence or two will definitely suffice! Also ensure that whatever you select is relevant to the activity in the image. After all, your school community loves to be informed, so use this as a way to communicate what is happening through your content. Keeping it brief means it's more suited to the way in which users consume Instagram — by scrolling and assigning a brief amount of time to all of the posts in their feed.
5. Tags for relevant pages
Lastly, don't forget to pop in a tag (@) or two to really add value to your post. If you have multiple school Instagram accounts (e.g. your college's sports program or performing arts department) and these are relevant to the image, tag away! The same goes for local businesses sponsoring events, well-known community members and more. The more accounts you engage in your post, the wider its reach will be.
Don't forget, Instagram is all about unique, engaging content, so be sure to put your image first! Stay away from overly promotional or informational posts and let the pictures speak for themselves. Instagram isn't an overly serious platform, nor is its target market, so keeping things light and fun will be sure to benefit you. Happy posting!