Video Marketing
6 Social Video Ideas for School Events
February 14, 2018
We love videos and your school community does, too! Sometimes it can be hard to keep coming up with fun and engaging ways to utilise videos during the school day, so we've focused on key school events and put together six creative and easy videos that you could create!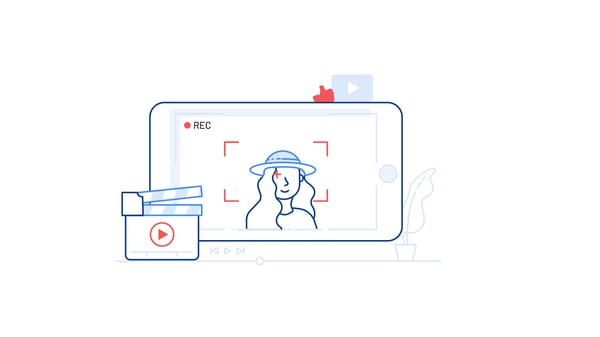 1. Cross Country time lapse
Most modern smartphones have a time lapse function! Stand at the Cross Country finish line and film for several minutes! What you'll be left with is a short, fun, engaging and sped-up clip of your students finishing the race. It's a great way to share the day in a brief and punchy format!
2. Swimming Carnival Boomerang
The great thing about swimming carnivals is the amount of big, explosive movements, which are great for video content. Boomerang, for those who haven't discovered its' wonder, is an app developed by Instagram that takes a couple of seconds of video and then plays it forward and backward in quick succession, throwing it back like a boomerang. As an example, take a Boomerang of some students taking their dive off the blocks and you'll get an awesome, 4-second clip of your students flying off and back onto the blocks. What a way to get your audience interested in the day!
3. Athletics Carnival slow motion
Slow motion is a great way to turn a standard video capturing quick movements in an engaging and interesting way. Capture a student doing high jump or shot put in slow motion and your audience will see a complex movement in incredibly fine detail! Your audience will love seeing school athletics in a new way.
4. School Camp highlights
Capture all of the key moments of school camp and use a free online tool to crop the clips for an engaging 30 second highlight reel. It'll give parents a sneak peek at their child's experience, plus it'll give students a video to reminisce on for years to come! Don't forget to add a title and school crest or logo at the beginning so that your school community knows the year and location of the camp.
5. School Play trailer
Do you have a school production coming up? Use a simple video to make a trailer or promotional clip (or a series of them) to get your school community excited to buy tickets. Focus on your students and their talents and make sure you create some hype by capturing students sharing their excitement for the production.
6. Fundraiser promotions by students
If you're running a fundraiser, video can be a great way to get your school community involved and invested. Find confident and committed students who are comfortable speaking to the camera and let them explain to your school community why the fundraiser is important how they can make a difference.
We hope that our ideas have been helpful and we can't wait to see the videos that your school produces!