Website Development
Accessibility Requirements for School Websites
February 19, 2019
In the last 10 years, there has been an increasing demand for designers to meet accessibility requirements when building Australian school websites. These requirements are set out by the World Wide Web Consortium (W3C), in order to make web content accessible to a wider range of people with disabilities.
These disabilities include blindness and low vision, deafness and hearing loss, learning disabilities, cognitive limitations, limited movement, speech disabilities and photosensitivity.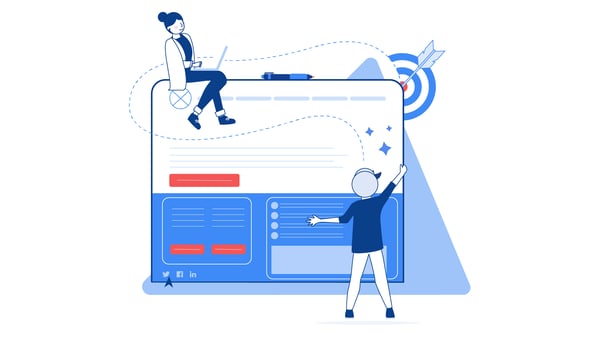 What do these requirements mean for Australian schools? How does this affect Australian education providers? Here's a fresh look at what Australian education providers need to know.
Australian Accessibility Requirements
According to the Australian Department of Education, the W3C created the Website Content Accessibility Guidelines 2.0 to assist education providers in producing accessible pages and content.
This means that Australian schools need to adhere to these guidelines in order to ensure that their websites meet nationally accredited standards. The W3C breaks down web content and the accessibility guidelines for Australian schools into the following categories: perceivable, operable, and understandable.
1. Perceivable
1. Provide text alternatives for any non-text content (e.g. images, emoticons). This ensures it can be changed into other forms people need, such as large print, braille, speech, symbols or simpler language.
2. Provide alternatives for time-based media (e.g. videos, audio files).
3. Create content that can be presented in different ways (for example simpler layout) without losing information or structure.
4. Make it easier for users to see and hear content including separating foreground from background.
2. Operable
Make sure all the functions of the website can be accessed by a keyboard.

Provide users enough time to read and use the content.

Don't design content in a way that is known to cause seizures.

Provide ways to help users navigate, find content, and determine where they are.
3. Understandable
Make text content readable and understandable.

Make web pages appear and operate in predictable ways.

Help users avoid and correct mistakes.

Maximize compatibility with current and future user agents, including assistive technologies.
Australian Accessibility Trends
It can be challenging to design a school website for different demographics to ensure that your website can be accessed by all prospective families. Schools need to try to meet the standards set out by the W3C, but also exceed the Australian Department of Education's standards.
Here are some important accessibility trends and statistics to consider for Australian education providers.
Designing for Seniors
Australian seniors spend an average of 12 hours per week on social platforms. This equates to 3.3 billion hours, across Australia, every year. With seniors embracing technology, Australian schools need to make sure that their websites are perceivable, operable, and understandable by people of all ages.
Designing for people with blindness and low visibility
Vision Australia estimates that there are 357,000 people in Australia who are blind or have low vision. This number is expected to grow to 564,000 by 2030. In the interest of the Australian Department of Education, Australian schools need to make their web pages friendly for people that are blind or have low vision.
Designing for people with epilepsy
According to Epilepsy Action Australia, "Approximately 3% to 3.5% of Australians will experience epilepsy at some point in their lives and over 250,000 Australians are currently living with epilepsy. Children represent approximately 40% of the population with epilepsy, adults 30% and the elderly 25–30%." For this reason, Australian schools web pages need to be thoughtfully designed for people with photosensitive epilepsy and reflex epilepsy.
If you're looking to upgrade your school website to meet accessibility standards, take a look at our free resource: The Ultimate Guide to School Website Design.