Marketing Strategy
The Best Virtual Campus Tour Platforms for Schools
June 3, 2020
If there's one small piece of positivity that we can take away from COVID-19, it's the way businesses have quickly adapted to digital technologies that encourage more virtual opportunities! Although we would never in a million years have wished for this pandemic to define 2020, it's unlikely that we would have seen such a rapid embrace of digital technology without it.
For many, this means that work-life as they once knew it has changed for good. Working from home is no longer novel – it's the norm. We all know our way around Zoom like the back of our hands, and joining a digital event can feel just as engaging as signing up to attend in-person. Now, don't get us wrong, we can't wait to see our team back in the Digistorm HQ, or finally get around to running some meet-ups across the country, but this recent digital embrace has provided a level of inclusivity that might not have been possible otherwise.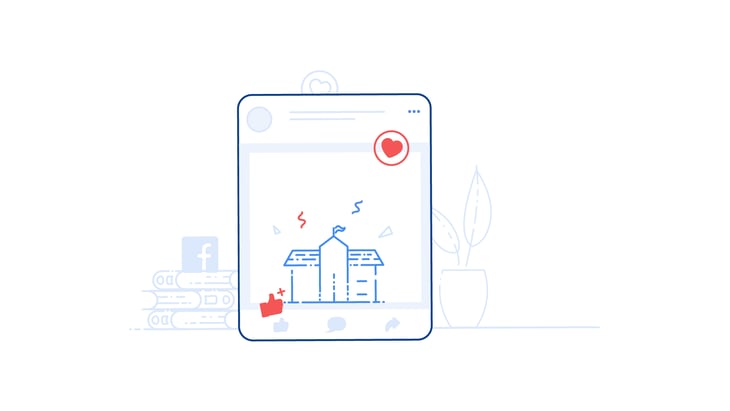 In addition to the amazing job we've seen many of our schools do with online learning, we've also noticed that virtual campus tours are growing in popularity. We know that new enrollment numbers are down, and social distancing restrictions make it all the more difficult to attract prospective families through traditional open days and school tours. Enter virtual campus tours. In this post, we'll take a closer look at three popular virtual tour platforms schools are using to create immersive experiences for prospective families now, and into the future.
YouTour
YouTour allows prospective families to fly through your school grounds from the comfort of their homes. Schools can select which locations on campus best support your school's unique selling points (USP) and capture them as 'YouTour points.' The team at YouTour then capture a high quality 360 at each location, showcasing your facilities, staff, and students. Additional resources like photos and images can be added to each location to provide that extra layer of context too. Check out their latest work with Camberwell Grammar School.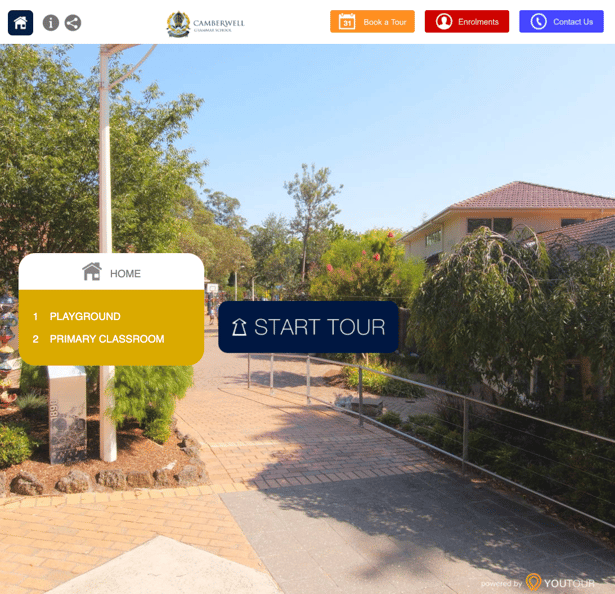 YouTour: Camberwell Grammar School
YouTour is optimized for desktop and mobile devices and can be embedded on your school's website or Facebook page to boost promotional opportunities for your school.
360Victoria
If you want to provide prospective families with an in-depth view of your school's layout, floor plans and facilities, take a look at these virtual tour options from 360Victoria. The team provide an all-in-one reality capture that can be viewed on mobile, desktop or tablet and be embedded on your school's website for even greater visibility.
This platform allows prospective families can explore each room in crisp high-quality that makes them feel as though they're actually standing in the room. Take a look at 360Victoria's latest work with NewHope Preschool below – notice the annotated hotspots that help to move around the room.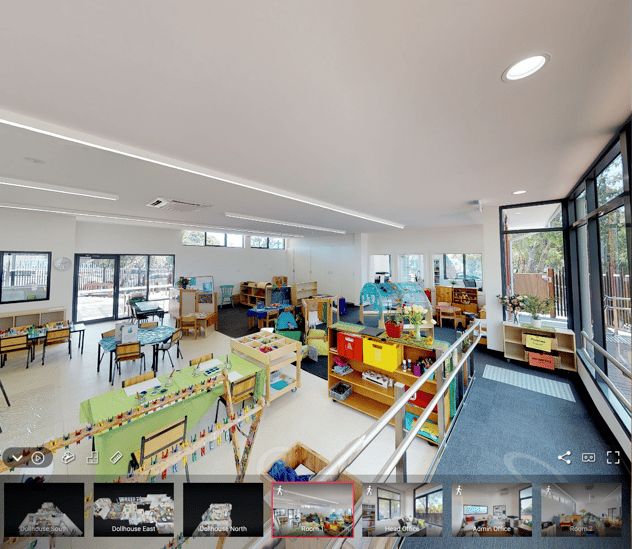 360Victoria: NewHope Preschool
TFE Solutions
The team at TFE Solutions specialize in virtual reality (VR) and augmented reality (AR) solutions for Education and Government – pretty cool, right? They also create VR school tours to show off campuses with the help of drones and 3D floor maps. These VR tours also include a time lapse panorama, voiceovers and annotated hotspots, and a Google Street View publication.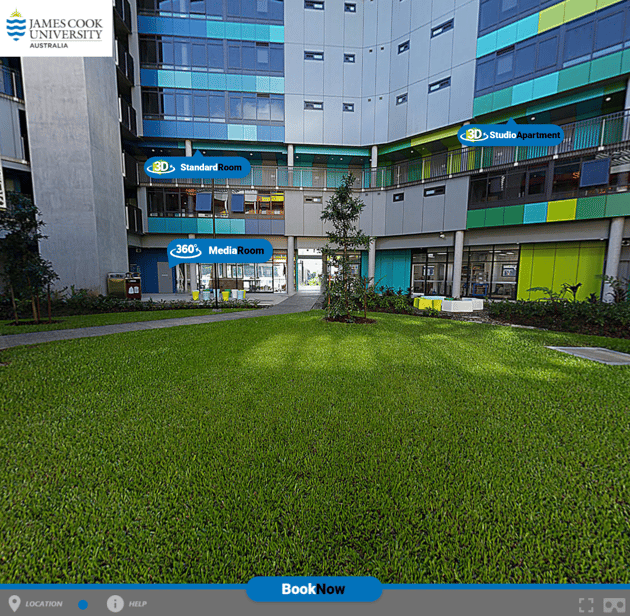 TFE Solutions: James Cook University
To wrap up
Embracing these digital technologies is not only essential now as we pave the road back to recovery, but for the future too! Virtual tours create even more opportunities for prospective families to engage with your school grounds and facilities in an immersive way, without needing to set foot on your campus.