School Apps
How Flinders Connected Their Community Using the Digistorm App
October 14, 2020
Flinders Christian Community College is an independent, coeducational, interdenominational Christian school (with an open and inclusive enrolment policy) for students in Kinder to Year 12, with beautiful campuses located in Carrum Downs, Mt Martha, and Tyabb in Victoria.
Brett Graham has been in the role of Head of Technology and Innovation at Flinders for the past 14 years. Around five years ago, he came across Digistorm while browsing the Apple App Store, when he discovered an early version of Digistorm's app for King's Christian College in Queensland.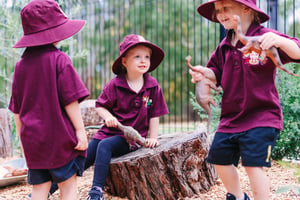 In 2018, Flinders started work on improving communication with their existing and prospective families. They had needs across marketing, administration, IT, and their core business (learning), which meant the project (which they affectionately called Project Pandora) was very wide-ranging. They spoke to other schools and found enough positive references for Digistorm that they were happy to pursue what we had to offer in terms of parent communication tools. Flinders now uses the entire suite of Digistorm products, including Funnel — Digistorm's end-to-end enrolments solution — the Digistorm App, and a Digistorm Website.
In this interview, we talked to Brett about the experience of working with Digistorm to get the Flinders app off the ground.
What do you look for in a software and technology partner for your school?
Partner is the key word. We look for organisations that can work with us over time to co-develop solutions that outwork our technology strategy and benefit the Flinders Community. It is essential that our partners are prepared to listen and are willing to integrate with the many applications and systems at the College. We have the vision, context, and enterprise knowledge. Our partners bring additional resources and specialist skills to support and enhance our strategy.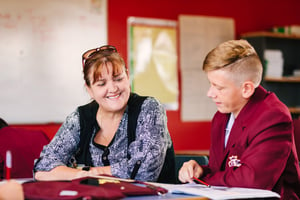 What do you like most about your partnership with Digistorm?
We never developed the impression that Digistorm was just trying to sell us a fixed product or service. They seemed genuinely interested in improving our processes and achieving our goals. It was never this far and no more. Discovery and innovation were iterative and ongoing throughout the process. We partnered as co-developers as we customised the app.


"It can be quite a journey, requiring much stakeholder feedback, but done right, can markedly improve how you connect with your school community."
Can you tell us why you decided to implement a school app?
Our families were telling us that there were too many applications and systems used to communicate with them – letters, email, SMS, websites, apps, calendars, learning portals, administration, and finance systems. It was confusing for many and at times, inconsistent across the various sections of the school. We needed a way to bring all this together under one umbrella, which we have branded Flinders Connect.

Did you have any unique requirements for your school app?
There were a number, but some significant examples come to mind.
Flinders has invested in custom development and an extension of our learning management platform over 10+ years. We needed to ensure that the Digistorm App could retrieve information to show natively within the app, as well as enable single sign-on pass-through to the platform itself.
Similarly, we needed the App to pass-through authentication to Synergetic Community Portal, our student management system.
While mobile phones are the device of choice for many, some of our integrated applications just needed a larger screen size. Digistorm assisted us in developing a website, functionally equivalent to our phone app. Now Flinders Connect can be accessed via native apps for Android, iPhone, and iPad, as well as an internet browser on your laptop.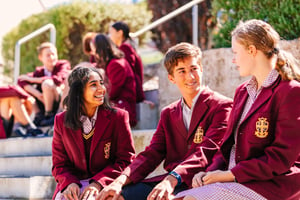 Is there any specific functionality that you find value in?
Flinders Connect — our branded version of the Digistorm App — enables very targeted communication for every family. Unique user logins, together with dynamic tag list functionality means that each family only views information that is relevant for them. They do not need to wade through communication intended for other sections of the College.
Secondly, the Digistorm App's integration with EdSmart allows the College to seek excursion consent and other feedback via online forms directly within Flinders Connect.
To wrap up, what would you say to a school that's thinking about implementing a Digistorm App?
If you are looking to streamline communication with the families of your school, don't hesitate to speak with Digistorm to support you. It can be quite a journey, requiring much stakeholder feedback, but done right, can markedly improve how you connect with your school community.
Are you thinking about implementing a school app in 2021? Here are some more resources you can check out: