Website Development
Updating Your School Website? Here's a Handy Checklist
October 5, 2020
A note from Digistorm: The post was originally published in June 2017. We've updated it to include more recent information and statistics.
So you've decided to update your website — but where to start? Website best practice, SEO, design trends and technology develop at such a rapid rate that it can be hard to keep up. However, performing thorough regular website updates are absolutely essential for your school. To help you cover off on all of the elements that should be updated to remain current, we've put together a simple checklist for you to consider for the next time you're updating yours. But first...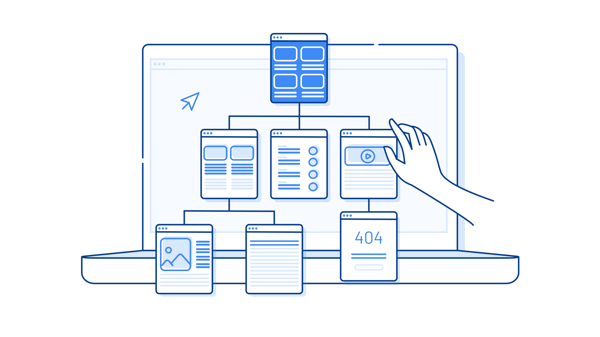 How often should I update my school website?
A good rule of thumb is to update your website between every 2-4 years. Usually within this time period, your school will have undergone some big changes and a few changes will make sure your website reflects that! Regularly updating your website also helps you to ensure that your site continues performing as well as it should within search engines.
If you're still not sure whether you need to perform a website update, here are some key indicators that you should consider it:
You've updated or refreshed your brand guidelines
Your school has grown
You've had significant staff turnover
Your website is not performing as well as it used to
You'd like to offer new services on your website (e.g. a uniform store or online enrollments).
Website update checklist
So, where do you begin? This is our handy checklist that will take you through everything you will need to update when you do a full website refresh. In some cases, we'd recommend calling a professional to perform the update, so we've included notes about whether the update is something that can be completed in-house or whether you need outside help.
Here's what we're going to cover in this post. It's a long one, so if you need, you can navigate to the relevant sections using these links:
Okay, Let's dive in!
1. Is every element responsive?
Responsive websites resize and adapt to different devices, screen sizes and browsers so that you can provide a positive user experience to every visitor. As we've mentioned previously, having a completely mobile responsive website is a non-negotiable, for a few reasons. First, there's a very good chance that the majority of your prospective families will be searching for your school on a mobile device. Second, responsiveness is a huge ranking signal to Google and they are now penalizing web pages that aren't optimized for mobile search.
One of the biggest signs that your school website needs an update is if you find that there are elements on your website that are hard to access on a mobile phone.
When to call in the pros
If you're finding that your school website is not responsive, you will most likely need to look at getting your whole website redeveloped. This might seem like a daunting process, but with the right help, it can be a great experience for your school, resulting in a fantastic return on investment.
Learn more about the website development process in our post,
2. Does your website design represent your school brand?
There's no doubt about it — your website is your most important marketing tool. It's the first thing most prospective families will look at when evaluating your school, and your website design will tell them whether your school is professional, and if your brand is taken seriously.
If you had your website designed and developed a decade ago, there's a good chance that the design does not accurately reflect who your school is now. A good way to know whether your website is looking tired is to have a look at other schools in your vertical. Does yours measure up?
When to call in the pros
Good website design is often best left to professional UX/UI designers. They can design something that shows off your school brand, while also creating a website that provides a fantastic user experience. The cost of paying a professional designer can often be off-putting, however many website providers, including Digistorm, offer low-cost solutions for smaller schools and smaller budgets. You'd be surprised at what a good designer can create for your budget!
3. Is your website easy to navigate?
Your school website's navigation should be a key focus for your website update. Not sure whether your website is easy to navigate? You can check out your Google Analytics information to understand the pages that users are visiting most, so you know which links are most important to display clearly and primarily.
Consider those popular and frequently visited pages and think about including them as quick links on your school website's homepage. The easier you make it for users to complete their conversion on your website, the better their experience will be.
When to call in the pros
If you have access to your website content management system (CMS), you will likely be able to alter the navigation yourself — adding in new navigation items, and structuring your pages. Systems like Digistorm's Craft allow you to log in and make changes to your navigation easily, even if you don't have any coding knowledge. If you don't have access to your CMS, you will need to contact your website provider and ask them to change the navigation for you.
4. Does your imagery or content need updating?
Content and imagery is something that should always be getting a refresh — but it's especially important if you're updating your website! Good content not only helps prospective and current families to find the information they need (without needing to call you!), but it also helps your SEO efforts. Great imagery, on the other hand makes sure that your school and your brand are represented in the best possible light.
While overhauling your content, make sure that you include clear calls to action that are placed in areas that can be easily found. The use of buttons can be an effective way to improve the visibility and effectiveness of calls to action, and placing one in the main navigation can also improve click-through.
When to call in the pros
Both imagery and content can be updated in-house. You might like to consider hiring a copywriter or marketing agency if you determine that every page on your website needs a full re-write, and no one on your team has the time or capabilities. Small updates can usually be made through your CMS.
If your school uniform or facilities have changed, you might look at hiring a professional photographer to take some high quality, new and engaging photos of your school. Once you have a good bank of professional photos, it's much easier to keep your imagery updated on an ongoing basis (and it can make it look like you have a brand new website).
5. Are your forms converting?
As you probably know by now, forms are an incredibly important part of your school website. Well-designed save your team time and generate revenue by automatically capturing key information from your website visitors. On the other hand, poorly-designed or hard-to-use forms are likely causing visitors to abandon your website altogether, ultimately costing your school valuable resources and revenue.
The average form conversion rate (CVR) across all industries is 11%, however a general contact form usually only converts at approximately 3%. You can check your form conversion rates by looking at your Google Analytics conversion rate metrics.
When to call in the pros
The good news is, making optimizations to your existing forms is fairly simple and can often be completed in-house. There are small tweaks you can make to forms, such as removing unnecessary fields, or changing the call-to-action to encourage visitors to complete it. If you are also unsure of whether your changes will work, you can also A/B test your forms to get a greater understanding of user behaviour.
Improve your forms by following our simple guide,
On the other hand, if your forms aren't converting at all or if your CVR appears particularly dire over a long period of time, it may be time to get some outside assistance. UX/UI designers can assess your form goals, website design and brand guidelines to create forms that look great and convert.
Summing it up
Go through this checklist before starting your website update and you'll cover all of the most important school website features for an effective online presence. Think you need to call in the pros for help? Think about the overall user experience before approving the design and structure of your school's website. For more information about this process, take a look at our free resource: The Ultimate Guide to School Website Design.
Not sure where to start but know your website needs an overhaul? Contact Digistorm about a school website solution today.