Marketing Strategy
Creating Custom Reports in Google Analytics
May 21, 2017
The data collected and displayed by Google Analytics can be incredibly valuable to your school when managing your school website. Did you know that within Google Analytics, you can create custom reports and save them to your account for future use? Keep reading to find out how. Make sure you're logged into your Google Analytics account in your school website's profile to get started.
Creating your custom report
In your menu on the left, select 'Customization' (spelled the American way!). Under Customization, select 'Custom Reports'.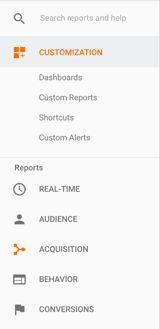 Click the '+New Custom Report' button.

Add a Name for the report, and for the report tab.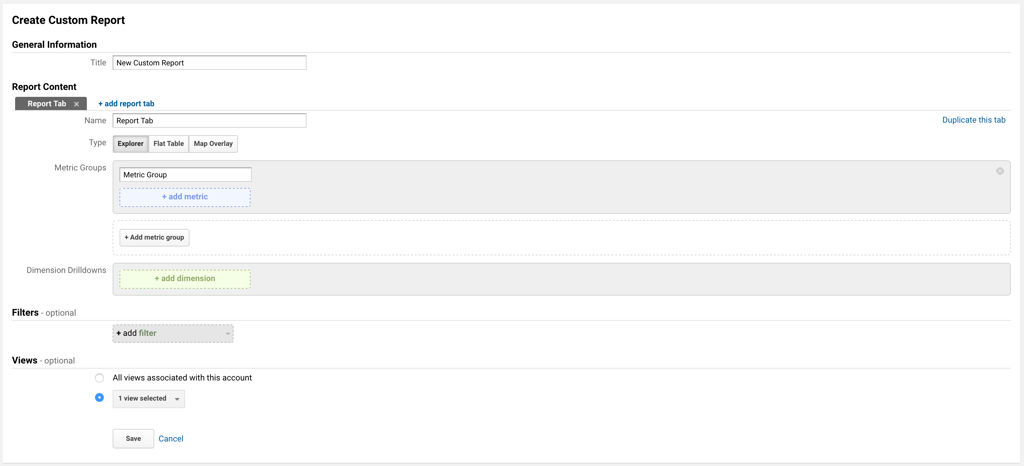 Let's use an example to finish building the report - let's say we want to know the sources our mobile sessions are coming from. We set our Metric Group as sessions (what action we wish to measure), we set our Dimension Drilldowns to Medium > Source/Medium (the dimension we wish the sessions to be measured against) and we set our filter to Device Category, with 'mobile' typed into the text box.
Once completed, click 'Save'.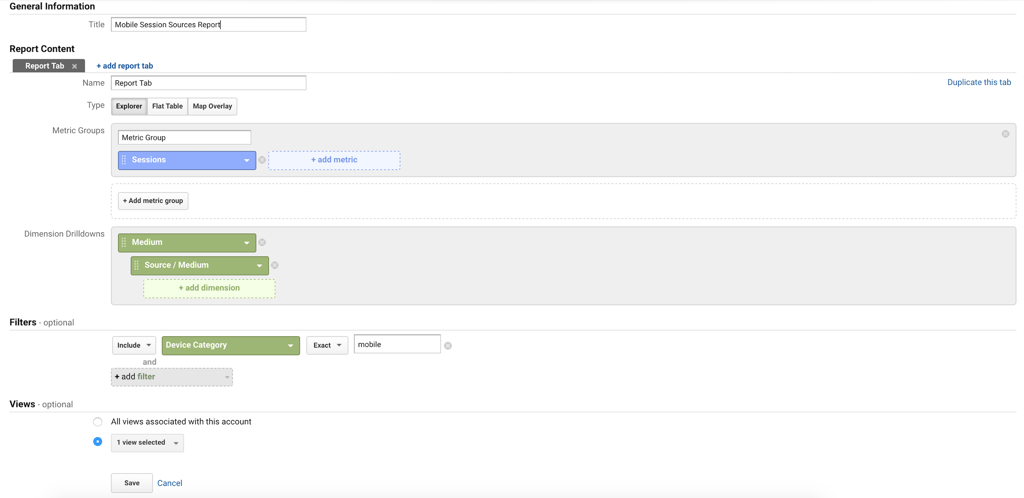 The report will generate a graph and a table. You can change the date range, view different graph types and export the information to share with the wider team.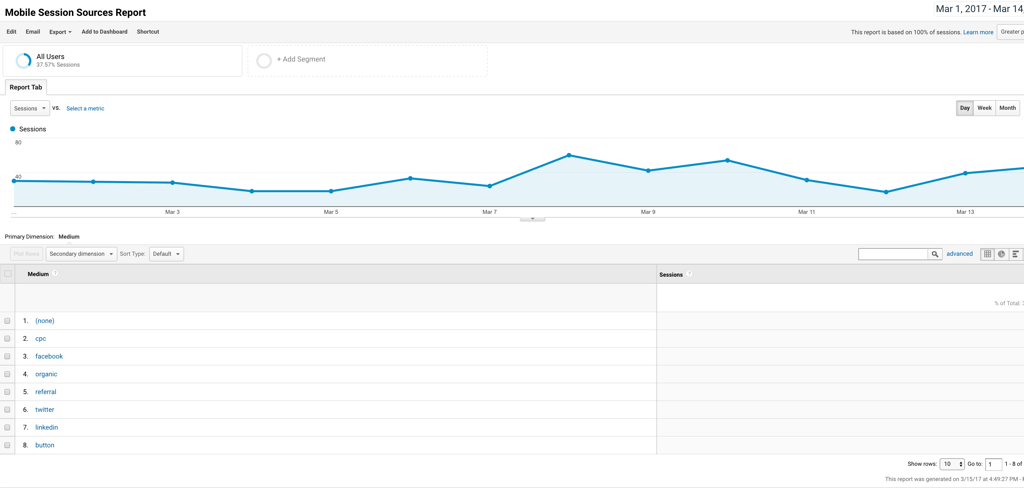 Here's an example where we've selected the pie graph symbol above the Medium list.

You can experiment with the amount of information your report contains by adding multiple metric groups, dimension drilldowns and filters.
The best way to get used to creating new reports is by experimenting, and you can edit or delete any of your reports at any time. Happy reporting!