Customer Relationship Management
What Does Customer Experience (CX) Look Like in 2020?
April 27, 2020
It's no secret that customer experience (CX) has come a long way in recent years. In fact, according to Econsultancy and Adobe's 2020 Digital Marketing Trends Report, CX was identified as the single most exciting opportunity for the year ahead – now that's a big call!
So, why is CX so important?
To gain a better understanding of CX, how its role has evolved within organizations over time, and what the future looks like in a post-COVID-19 world, we sat down with CX and Implementations Manager, Monica Gill to uncover some of her valuable insights. Here's what she had to say.
Can you provide a brief overview of what is Customer Experience (CX)?
Sure! Essentially, customer experience (CX) includes every interaction between a customer and your brand. CX brings that human element into your school or organization, requiring you to focus on building an emotional connection with your customer – the most challenging part of any business! But, the thing about CX is that it doesn't stop once your prospect becomes a customer, the on-going support that you deliver is just as important. I think this is what makes CX an exciting area to work in.
Why do you believe CX has taken on its own role within organizations?
Thanks to the Internet and social media, consumers have access to more information than ever before and are therefore more empowered when it comes to making purchasing decisions. Consumers can now review the information they find online about your product or organization, without ever needing to actually make direct contact with you.
Let's not forget that there's also a range of opportunities for user-generated content that your brand has no control over (think google reviews and social media). It's more important than ever to make the best impression and provide a great customer experience – especially within an increasingly crowded market. Overseeing all of these touch points and maintaining consistency is a big responsibility. So, the importance of CX in business has grown with this expectation because it is now a huge contributing factor to the sales process.

How do you think COVID-19 will impact CX in 2020?
I believe that CX will be forever changed by the impact of COVID-19. Now, schools and businesses will be focused on building robust crisis communication plans to be better prepared for the future. Some major learnings to surface from this horrible pandemic is the importance of being able to successfully pivot your business and take your customers on that journey with you. I also think the more human you allow your business to be (by showing compassion and connectedness) the more trust you will build and in turn, your customers will be more willing to go on that journey with you and remain with you once things return to normal.
What role does technology play in creating the CX journey?
Technology plays an instrumental role in CX as it enables the capturing of data, central storage, filtering, analysis, and marketing personalization. I believe that the use of good technology can also set a level of expectation among your audience – especially when comparing their experience with competitors. So organisations should keep that expectation in mind and be prepared to leverage the technology and your data to exceed it.
How do the expectations of Millennial parents differ?
When it comes to Millennial parents, the expectations are typically higher in terms of technology and they're more willing to explore self-guided experiences. Millennials are the first generation of parents that are digital natives, so how your information is displayed and the ease of accessibility is important.
You'll find that Millennials are also more accustomed to human interaction being a part of transactions they're highly invested in. When they choose to reach out, they'll be looking for an answer to a specific question and will expect a personal approach. When they make the effort to go into a store or to phone a business they are seeking human interaction that provides the answer they were looking for. If businesses can do this it will give the competitive advantage and see repeat purchases and relationships being built.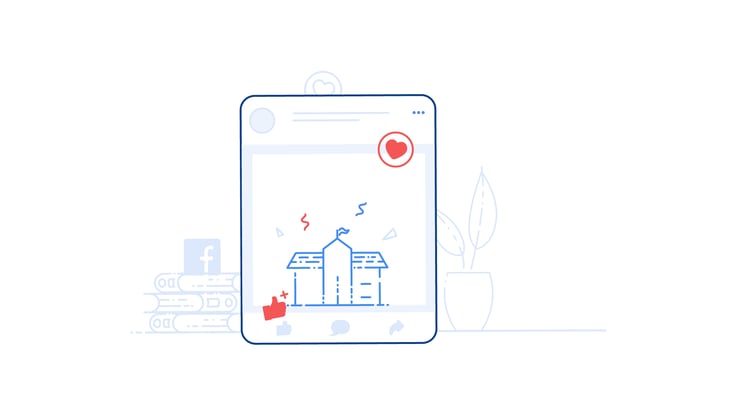 What advice do you have for schools looking to improve their CX?
Take a step back! The hardest thing about getting started is being so close to your current process that you can't see areas that need to be improved. Understand how your prospective families interact with your school and what some of the most common questions or concerns are. You can use this research to identify motivations and concerns that you should be proactively resolving before they need to ask.
Once you have taken a step back understand what you are currently providing them at those points in their journey and how. Understand the integral information they must know at each touchpoint and review how you can use the data you have on them at those points to personalize your delivery. With this knowledge you can work on each step to align them all and structure it in a way that encourages people to follow that path you have created. Remember you'll never really be finished. Improving your CX is iterative, you have to be prepared to step back, review often and tweak.
To wrap up
Don't forget that customers look at brands not just products so it is really important they see a strong brand and that starts with the employees so make sure internally is operating the way externally you would like to be perceived. A customer experience first attitude cannot be faked, it must be something that is believed and lived within the business and then it will naturally flow externally.