Marketing Strategy
Data Storytelling: How to Make Your Reports Meaningful
May 21, 2020
If you are a school marketing, finance, business or admissions professional, you probably have had to prepare reports about your work and how it contributes to your school's overall business goals. These reports draw on a range of sources, including:
If you need to prepare reports that are easy to understand and will encourage your team to take action, consider ditching the spreadsheets and spend some time turning your numbers into stories.
What is data storytelling?
Data storytelling is the process of combining all of the relevant data that you have, analyzing it and putting it together in a way that is easy for anyone to understand what it means and why it matters. A great example is Spotify's 'Wrapped' campaign. Each year, Spotify emails users their 'year in review' — a personalized roundup of the genres, artists and songs they enjoyed throughout the year as well as an overview of your 'streaming trends' (for example, how many minutes you spent listening to Lizzo in 2019 — in my case, too many). By combining hard data with a human element and a clear 'story' for users to follow, they continue to intrigue and delight their customers and keep retention rates high.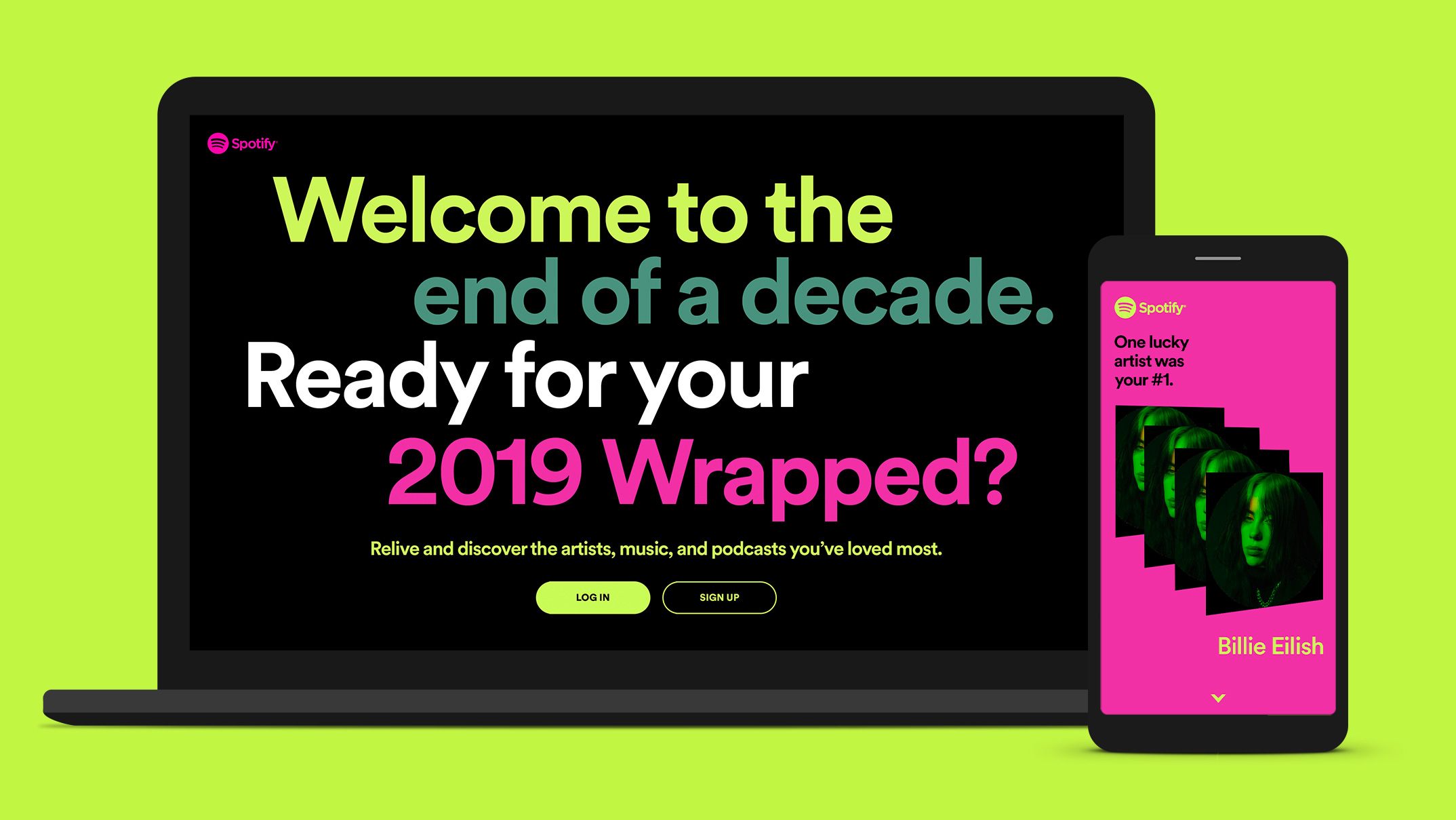 Source: Spotify Newsroom
Data storytelling is so effective because humans respond to narrative and emotion. In addition — most professionals do not have the skills or the time to interpret large datasets or manoeuvre through dashboards effectively. As Narrative Science points out, "Most companies are still forcing people to jump through a million hoops just to get the story from their data. The emphasis on being data-driven, while excellent in theory, has become increasingly complex, time-consuming, and way more painful for everyone involved than it needs to be."
How to implement data storytelling in your reports
If you're looking to bring an element of storytelling into your reporting, consider the stories we tell to our children. Every good narrative has a few key elements which you can use to weave into your reports:
Context — set the scene and describe the current situation.
Characters — the people involved in the story. You might want to give them names or use customer personas.
Problem — describe what you were trying to achieve or overcome.
Solution — walk your team through the steps you used to solve the problem.
Results — use the data to show the team whether your solution was successful or not.
Insights — what did you learn from the data? How can you continue to improve?
Visual aids — graphs, charts, screenshots and more that give further context to your data and story.
For example, if you are telling a story about enrollment numbers, rather than just presenting the month-on-month statistics, use your demographics and location data to paint a picture of some new audiences that you have been marketing to. Or if you are sharing your web analytics, show the different traffic before your new web development project and after.
In summary
Have you tried data storytelling when presenting reports to your business team? Let us know how it went! If you're looking for more resources to help with your reporting efforts, check out these posts: