Products
The McDonald College Finds Success With Funnel
January 21, 2020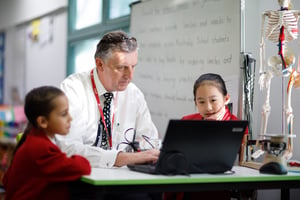 The McDonald College is an independent day and boarding school that specializes in the creative and performing arts, located in Sydney, New South Wales. In 2018, they approached Digistorm about a customer relationship manager (CRM) that would allow them to organize admissions efficiently and nurture their admissions leads at different stages of their enrollments process.
The McDonald College team was dissatisfied with their schools existing system, which consisted of records housed in multiple Excel spreadsheets. They needed a program that could be easily updated, and was accessible and easy-to-use for multiple staff members. To solve this problem, they chose to implement Digistorm Funnel — a CRM that was built custom to their unique admissions process. We spoke to Shauna, The McDonald College's Marketing Manager to find out more about why they chose Digistorm to manage their enrollments.
How was The McDonald College managing admissions before implementing Funnel?
Prior to using Funnel, we didn't have a structured CRM that was specifically designed for enrollments. We simply relied on Excel spreadsheets to record data and keep track of candidate information. While this was functional, it was time-consuming, outdated and didn't allow us to track leads effectively.
Why did you decide to switch over to Digistorm Funnel?
There were multiple reasons why we chose to go with Funnel. When Jamie at Digistorm introduced the system to us, we immediately noticed how user-friendly it was. Both the build and layout of Funnel suited us perfectly. We didn't need or want an overly complex system with unnecessary plugins, such as invoicing. Instead, we were just looking for a simple CRM that would track the customer journey from enquiry through to conversion. Also, as the system is online, we didn't need to integrate it into other systems or servers which has been hugely beneficial.
We were also very satisfied with the cost of Funnel. Prior to contacting Digistorm, we found quotes from competitor companies unnecessarily expensive, while also failing to fully meet our requirements.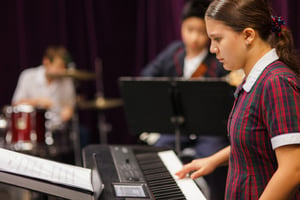 How many team members in The McDonald College use Funnel? How long does it take them to get up to speed?
Currently there are three staff members who use Funnel to record candidate information and communication, send out emails and track leads.
It doesn't take very long at all to train someone on Funnel. For a first-time user, one consultation is ample. For anything we are unfamiliar with, the Support team at Digistorm are on hand to provide guidance whenever we need.
New features only take a few minutes to master with pre-existing members.
What are the main advantages you've found since managing admissions through Funnel?
One of the main advantages of the software is the interface — it is so easy to locate information quickly. This is such a noticeable difference to our old system, as we used to have to search multiple Excel sheets before we found what we were looking for.
Another advantage which has been hugely beneficial is the ability to tag colleagues in notes, so that you can see who is currently liaising with a parent or student. The visibility allows staff members to get an all-round view of who is looking after certain enquiries and enrollments. This saves on time checking in with colleagues as you can simply tag them in notes when making follow-up actions.
Out of everything though, I love that you can make lists and segments on Funnel. We can't speak highly enough about how excellent this feature is. We now have the ability to reach out to those who haven't gone through the full enrollment pipeline and resolve any issues they may be experiencing during the process. There is also the function which allows us to contact prospective parents looking to enroll their children in the foreseeable future. This has been enormously helpful in the lead nurture process. And as leads are already grouped together, Funnel allows you to export the data.
Learn how to use segmentation to nurture enrollment leads. Check out our post,
What is your favourite feature or part of Funnel? Why?
For me, the best feature is the Enrollment Funnel snapshot on the dashboard. This gives users a breakdown of the enrollment stages by daily conversion rate. The feature has aided productivity by reducing the time it takes in manually calculating the percentage rates. It also allows us to all report on the current status of enrollments each week.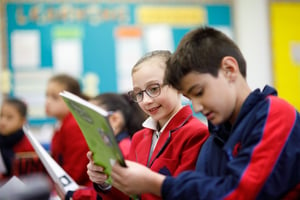 How likely are you to recommend Funnel?
Very much! We have already recommended Funnel to our partner, Voyager Tennis Academy! Since purchasing the product, we have been really impressed by Digistorm's customer service and ongoing support.
Funnel is a simple, online CRM which manages the workflow and conversion process of enrollments. It also comes with useful additional features such as tagging functionality, in-built EDMs and other marketing communications.
Digistorm's Funnel has everything you need, but without the huge price!
Are you thinking about implementing a school CRM to manage your admissions process? Consider booking a Funnel demo with a member of our friendly sales team.
Not quite sure whether a CRM is right for you? Here are some more resources to check out: