Company
Digistorm's 2020 Highlights
January 12, 2021
Ordinarily, each year brings with it a few defining moments to reflect on. The last 12 months, however, have been anything but ordinary!
It has been quite the rollercoaster and like us, you're probably ready to bid farewell to the unpredictable, wild ride that was 2020. But, before you do, we'd like to inject a little positivity by celebrating some of Digistorm's wins last year.
Let's rewind a little...

Digistorm lands in the US
Just before the pandemic really kicked off, we launched our first-ever global office in Denver, Colorado! That's right, the Digistorm flag is flying high in the home of the Rocky Mountains to better support our North American schools.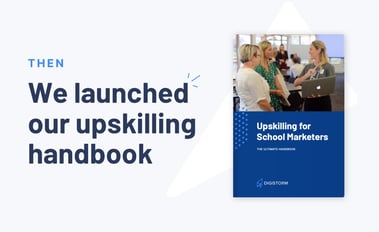 Then we launched our upskilling handbook
It was a tough year for all education professionals – including school marketers! With shifting budgets and dwindling resources, upskilling was more important than ever. To lend a hand, we created the Upskilling for School Marketers Handbook to help school marketers stay agile and up-to-date with the latest in digital marketing tactics.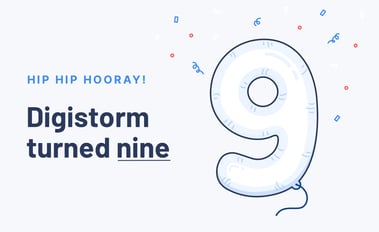 Hip hip hooray! Digistorm turned nine
We're one year shy of a decade! While celebrations may have looked a little different last September, we were thankful to have had a lot more people to share it with. Last year, we added 14 new talented people to our marketing, design, sales, customer success, support, development, and project teams!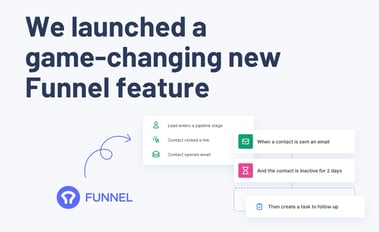 Funnel automations arrived
In our candid automations Q&A webinar, we heard from Tim Oswald, Digistorm's Managing Director, and Chris Lang, our Director of Sales & Marketing about why we've decided to create this new feature and how it's going to help schools take their enrollments processes to the next level.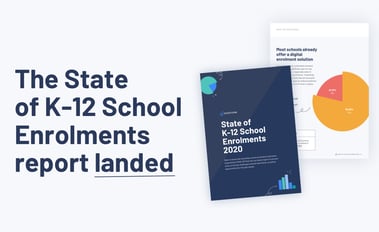 We investigated the state of enrolments
We collected responses from 52 Australian schools to understand the global pandemics' impact on K-12 enrolments last year. Dive into this report to uncover some of the challenges schools have faced, opportunities for the year ahead, and gain key user insights from our leading school customer relationship manager (CRM), Funnel.
2020's greatest clicks!
Most-loved blog post
It's no surprise that our how-to guide for communicating with parents during a crisis turned out to be our most-read post of the year. To help get schools through this stressful time, we created a resource packed with helpful tips and key examples from the education community.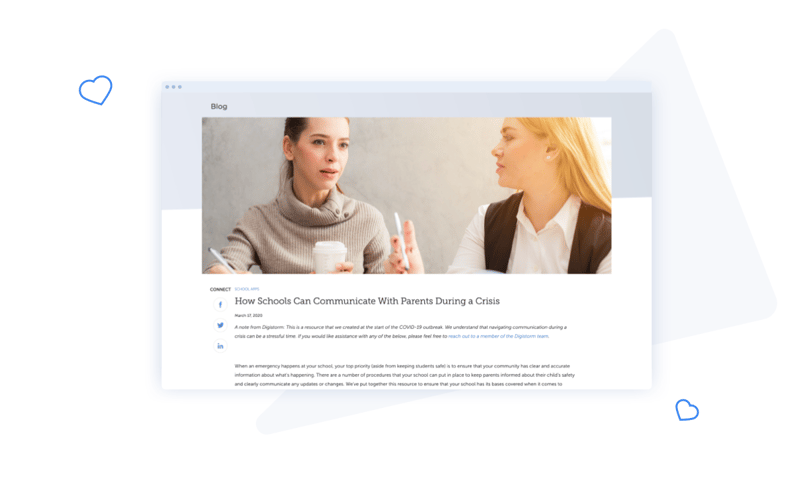 Top social post
Our community loves getting to know the faces behind digistorm! The first edition of our Digi People interview series after the lockdown was with none other than our AU sales manager, Clay.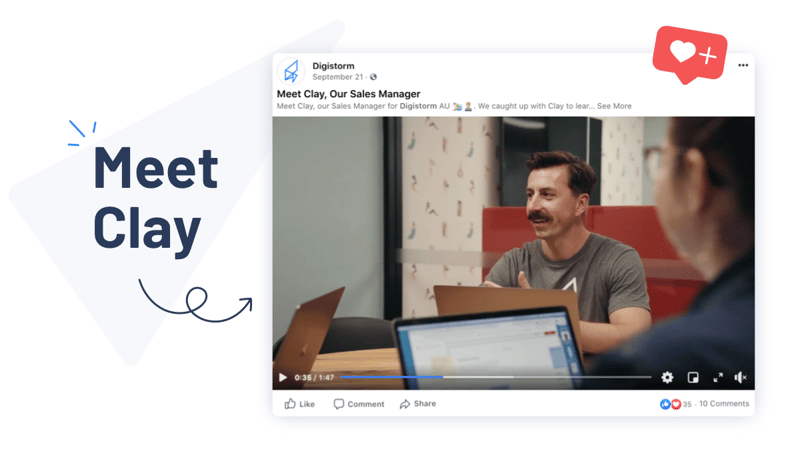 What the tech? Look what you did...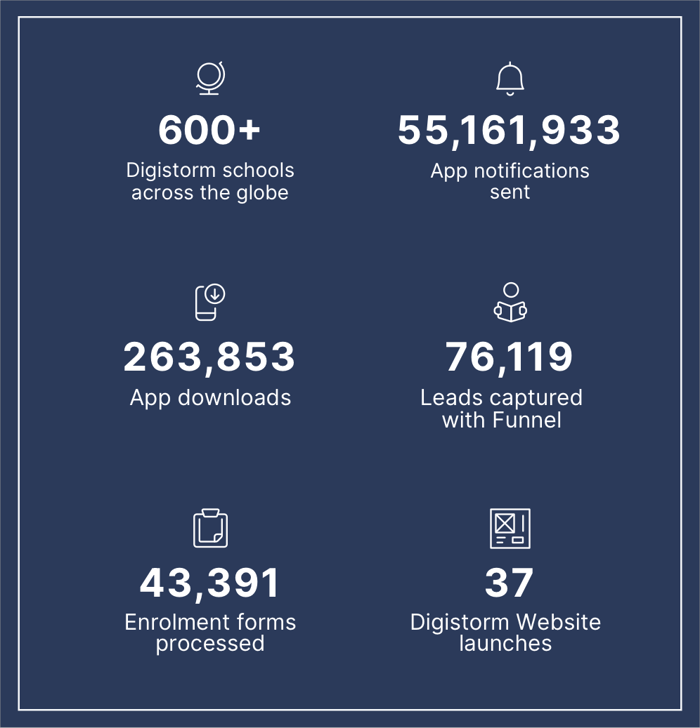 Here's to a bigger and brighter 2021 – we can't wait to see what we'll achieve together!