Admissions
3 Key Findings From the State of K-12 School Enrolments Report
January 28, 2021
These past few months have been a bit of a whirlwind, so just in case you missed it, we recently released our first-ever State of K-12 School Enrolments report for 2020 — exciting stuff! Over two months, we collected survey responses from more than 50 schools across Australia to uncover their greatest enrolments-related challenges in 2020, and take a look at some opportunities for the year ahead.
While we strongly encourage you to download the report and take a deep dive into the data for yourself, we know the start of a new year is busy and that you might not have the time to take it all in. So to save you the trouble, we've put together a summary of the three most noteworthy findings from the report — let's get into it!
1. Schools are going digital with enrolments
We're not sure that anyone would have predicted just how rapidly schools across Australia (and the world) would have needed to adapt to digital technologies and software to keep education running in 2020. It's clear that the pandemic was a major shake-up to our education systems — from virtual learning to the enrolment process — everything changed.
As it turned out, the majority of schools who participated in our survey were able to get a leg-up by already having a digital enrolment solution in place. But for teams who don't, the manual enrolments process proved to be overwhelming this past year. Three of the most common enrolment roadblocks for schools are: drowning in administration, losing track of leads, and chasing unpaid fees. Throw a pandemic and lack of resources in the mix and it's easy to see why enrolments teams are feeling the pinch.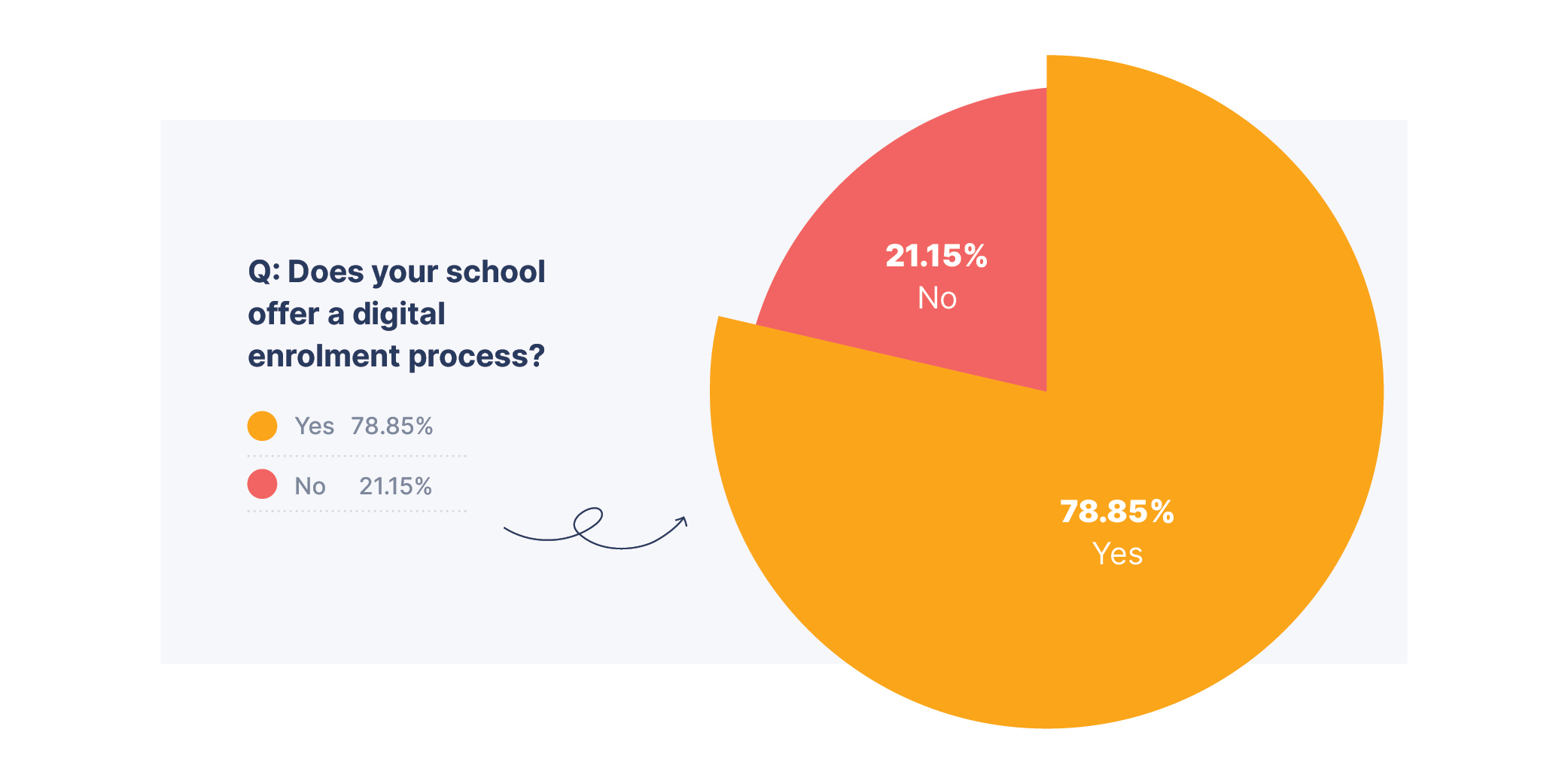 Given the current climate, it's crucial to ensure that your school maximises every single enrolment opportunity! If you've ever considered implementing an online enrolment solution like Funnel, now's the perfect time to investigate your options.
Which admissions management tool is right for you?
2. Virtual events are here to stay
It's hard to believe that just a short time ago, hosting a virtual open day or campus tour at your school would be considered outside the norm. In fact, 96.1% of respondents said they've never hosted a virtual event before COVID-19. While it's no secret that switching to online events has come with challenges and growing pains, by and large, they've added much-needed flexibility and inclusivity to prospective families.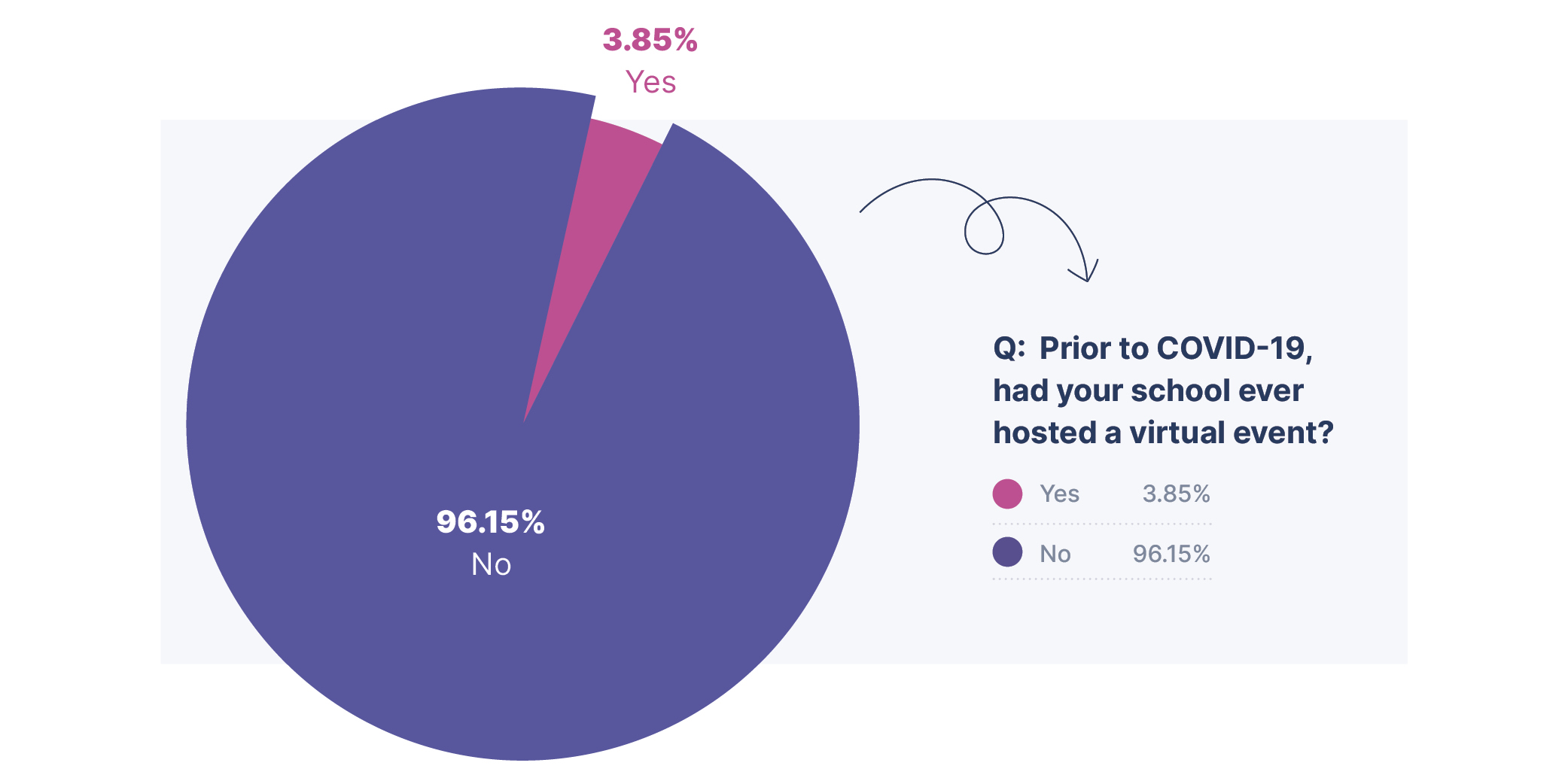 Looking ahead, 73.5% of respondents say they'll be keeping virtual events in their toolbox to run virtual open days, engage interstate families, and host more flexible parent-teacher interviews. Embracing these technologies is not only essential now as we pave our way back to recovery, but for the future too! Virtual events create even more opportunities for prospective families to engage with your school in an immersive way without even needing to set foot on your campus.
3. Digital marketing takes the lead
Given the challenges of in-person events and direct mail, we expected to see school marketing tactics shift this year. But, by how much? We uncovered that 63.5% of respondents placed a greater focus on digital marketing channels to promote their school in 2020 with social media, paid advertising, and email marketing named as the top three channels.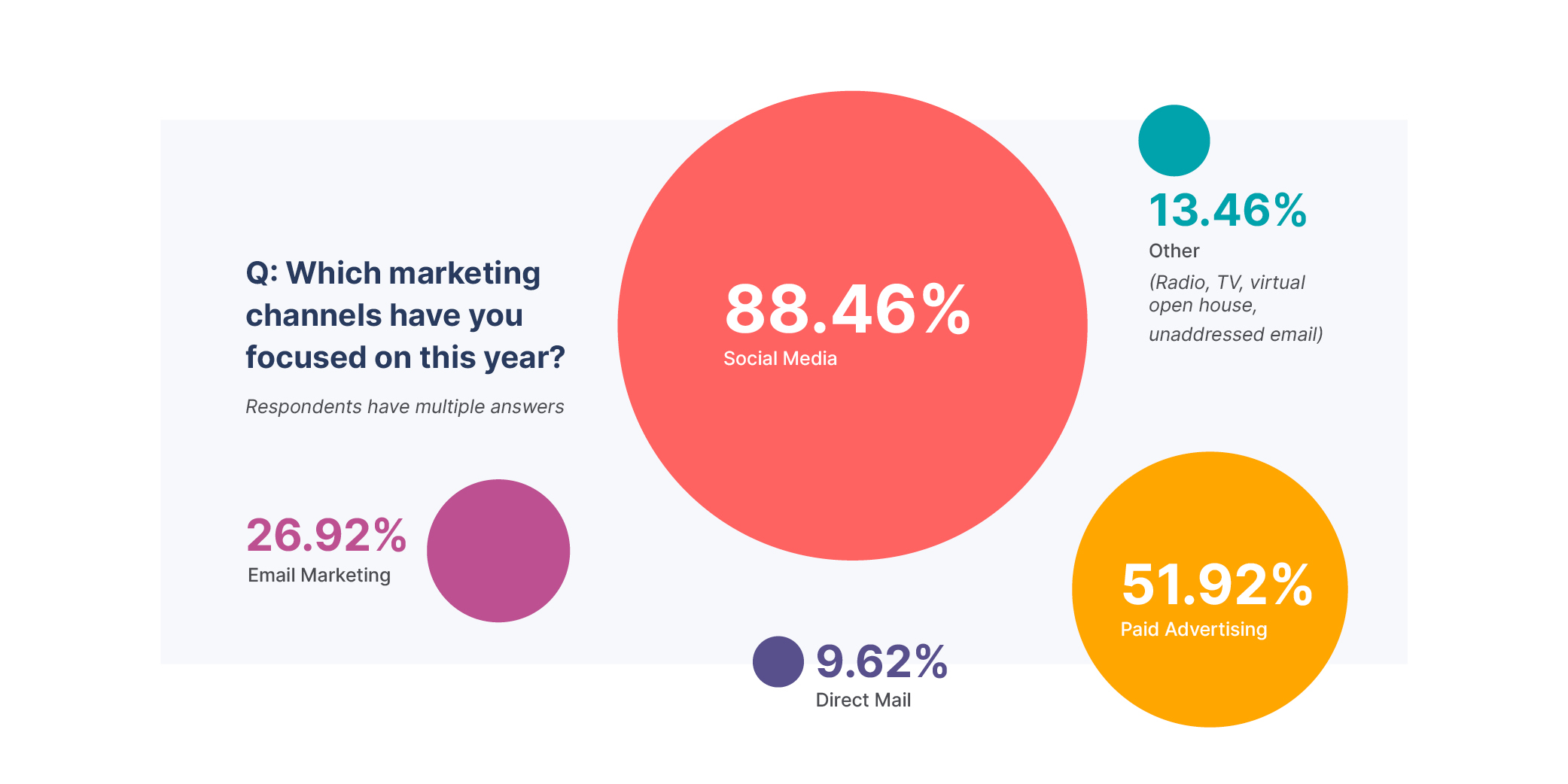 We also found that many schools took the opportunity this year to increase video content and build a greater social media presence for both prospective and existing families. Video marketing has ramped up in recent years and still has a long way to go. If you're not already investing in video content, we recommend incorporating it into your 2021 digital marketing strategy.
Well, there you have it: these are our top 3 findings from the State of K-12 School Enrolments report. Of course, we've only just scratched the surface here, to find out more, you'll need to download a copy and get stuck into it for yourself.