School Apps
Filling Communication Gaps With a School App
February 28, 2020
We all know that communication is key when it comes to nurturing the relationship between schools, students and parents, but when frequent communication turns into information overload, it's easy for gaps to form. It's a bit of a catch-22, isn't it? One way to fill these communication gaps is by centralizing all of your communication into one, easy to access place – like a school app.
In this post, we'll take a look at how implementing a school app can help to overcome some of the most common challenges schools face when it comes to communication, and save precious time and resources while you're at it!
Strengthen communication with parents
There are a lot of software tools out there that focus on sending information between schools and their students, but it's important to focus on how school's can better communicate with parents too. Ultimately, parents are the key decision-makers when it comes to their child's education journey so, it's essential to consider how your school can streamline processes and communicate in a way that's easy and convenient to them.
When it comes to communication gaps between schools and parents, here are three of the most common issues:
Inability to easily share information about day-to-day activities
Unable to deliver urgent, time-sensitive information to parents
A reliance on traditional information delivery such as; paper notices and newsletters (these don't always make it out of the school backpack unscathed)
These common communication gaps can leave parents feeling out of the loop and disconnected from their school, but here's the good news: implementing a school app can help to close these gaps. Providing one, centralized platform for key information allows your school to frequently communicate with parents without bombarding them with emails, newsletters, and notices.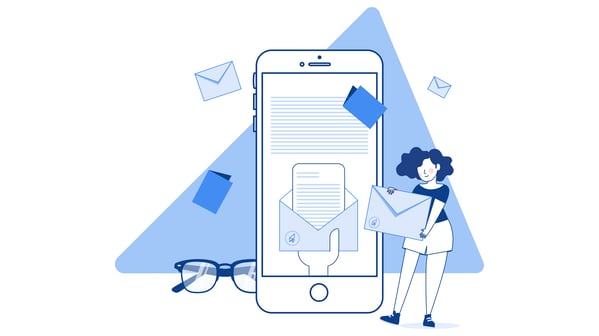 Key features of a school app
Next up, we'll dive into some of the key features of a Digistorm App that will really make an impact on your communication processes – starting with school notices.
Notices
The notices module can be used to share any key updates in an instant. Now, as we've previously said, you don't want to bombard parents with a million different notices – this is where adding 'tags' can come in handy. Tags categorize your content and allow parents to subscribe to the topics they're actually interested in reading about. Check out our quick guide to writing notices for more information on formatting and adding attachments.
School calendar and events
It's likely that parents are already juggling several calendars across multiple platforms – here's where the calendar module can help. Rather than needing to build an entirely new calendar in your school app, Digistorm integrates with your existing school calendar to pull all of the information through to the calendar module – pretty handy, right? Now, parents can access all event information in one place and add events to their personal Google or Apple calendars. Similar to the notices module, you can choose to add push notifications and subscription tags so that parents can choose to view and be alerted about the events that are associated with their children.
Co-curricular activities
If there's one department with ever-evolving updates and notices, it's co-curricular activities. With the co-curricular module, alerts and urgent push notifications can be sent to parents for any last-minute updates (think venue changes or wet weather cancellations). Depending on your school's specific needs, you can customize your school app to include one co-curricular module or separate modules for different sports.
Provide the right contact information
Locating the right contact information or department within your school can be a frustrating process, especially when this information is scattered across multiple platforms. The Digistorm App offers modules that can create simple communication pathways for parents, including key contact lists for your school such as:
Student services
General enquiries
Uniform shop
Absentee Line
Sports enquiries
Website links
Just as it sounds, the 'links' module allows schools to list any key links that are helpful for parents to access regularly. This may include links to your school's intranets, payment portals, after school care booking sites, or social media channels. Including all of your schools relevant links in one place provides a quick shortcut for parents.
Absentee
Finally, the 'absentee' module – possible one of the most loved features on the Digistorm App. Finally, no more stumbling around looking for the right email address or phone number for your school's absentee line, instead parents and guardians can easily report student absences directly from within their school app. Additionally, this feature can be customized to enable a voice message to confirm absentee reports.
School apps are an effective solution to filling the communication gaps between your school community. They're easy to use and customizable to your schools specific needs and requirements. Want to learn more? Check out how Ambrose Treacy College streamlined their communication with a Digistorm App.