Search Engine Optimization
Your School's Guide to Writing the Perfect Blog Post
September 18, 2017
Blogs are an excellent medium for keeping your school community updated, but they can also provide informative and helpful content that engages prospective parents (also known as inbound marketing). For schools who are new to blogging, or who just want some tips and hints, we've put together this guide for writing school blog posts.


Identify your objective
Every post should have a clear objective leading its subject matter. Select an objective and keep it in mind as you begin to compose your post. You'll find that providing readers with a clear post objective and topic and sticking to it will reduce your bounce rate and increase your session time.
Blogging to drive enrollments? Introducing your school community to your new brand? Whatever your objective, make sure it's clear and stick to it!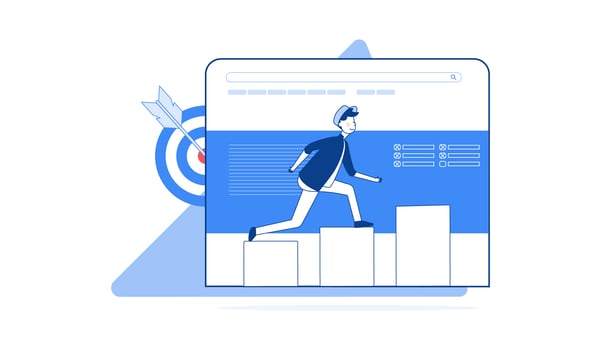 Consider SEO
Your blog can be an excellent way to improve and increase your search engine optimisation (SEO). Blogs provide schools with the opportunity to feature keywords in a meaningful way, and to hyperlink keywords to related pages. Including both of these practices in your school's blog posts on a regular basis through engaging and fresh content can have positive effects on your website's SEO.
If related to your post, try to include keywords that you want to rank for in the title or the meta description of your blog post. Make sure that they're relevant –this is important, because Google doesn't appreciate unnecessary and unrelated keywords being stuffed into text. You can add your important keywords throughout your blog post, and if they have a related page, add a hyperlink.
Create an enticing headline
Your headline will help readers to decide whether or not they wish to click, so it's important that your headline is engaging, interesting and a little bit intriguing. Let's create an example, imagining that we've written a post about the results of our students at the state swimming championships.
Automatically, the most succinct title might seem to be: "State Swimming Championship Results". It lets readers know what to expect from the post, however it doesn't necessarily create excitement or encourage the reader to click.
An alternative might be: "State Swimming Results are in!". This title still clearly lets readers know what to expect, however the slight change in wording creates a level of excitement and therefore encourages clicks.
Introduce the subject matter
Write an introductory paragraph, indicating to readers in more detail what your post is all about. This paragraph (known as 'the lede' in journalism) should provide a good basis for structuring your post, and should be an informative introduction to the post for readers.
Structure your content
Your content should flow in a way that makes sense to the reader. Tell a story by introducing your subject matter and providing a lead up to your most important information (the body) and then conclude it so that it is immediately obvious that the post has come to a close.
Add a call to action
Complete your post by adding a call to action. You might encourage readers to subscribe for regular email updates or to enrol online, for example. Buttons can be an effective way to get clicks for your calls to action, however there is also the option of a form or a text link.
Add supplementary images
Always include imagery where you can! Use bright, engaging and relevant imagery to enhance your post and to paint a picture for your readers.
Once your blog post is published, don't forget to share it far and wide. Share the link in social media posts, add links to your posts into relevant emails and encourage visits to your blog for updates about the school on a regular basis.