School Apps
Push Notifications: Are They Effective?
March 12, 2020
Note from Digistorm: this post was originally published in April 2017 and has since been updated to include more relevant content.
Cast your mind back to a time when placing a message directly into the hands of thousands of people–instantly capturing their attention–would have felt as though you had achieved some level of technical wizardry. Funnily enough, this is precisely what push notifications still enable marketers to do, yet they seem to have taken a bit of a backseat in recent years.
With an endless supply of marketing channels available at our fingertips today, it's easy to see why push notifications can be perceived as being a little 'old school.' But, here's the thing: they work! We live in a mobile-first world and according to research from Deloitte, we're guilty of checking our phones up to 58 times a day. So, with a little care and consideration, push notifications can still be an effective way to reach your target audience when there's no time to spare. In this post, we'll walk you through how to leverage the push notification feature within your Digistorm school app to better communicate and connect with your community.
What are push notifications?
First, let's do a quick recap on the technical side of push notifications, and how they work. We're all familiar with these little messages that pop-up on our mobile home screens with urgency and demand our attention.
"Jess and 4 others liked your photo"
"Your Uber Eats order has arrived, leave a review."
The key objective of any push notification is to deliver timely news and encourage users to take an action that will lead them to engage with the app in some way. Push notifications are effective because they can be sent instantly by app publishers at any time, even if a user doesn't have the app open. These handy messages look a whole lot like a text message, but they can only reach people who have downloaded your mobile app (your school community for example).
What kinds of push notifications can I send?
You know just as well as we do that schools are fast-paced environments, where last-minute changes occur at the drop of a hat – this is where push notifications come in handy. It's times like these where you need a more urgent communication tool than email or newsletter, but you also need to be able to target specific audiences.
Here are just some of the push notifications our schools are able to send to their community via the Digistorm App:
Health warnings
Weather warnings
Grade releases
Sport cancellations
Safety notices
Event reminders
Public holiday reminders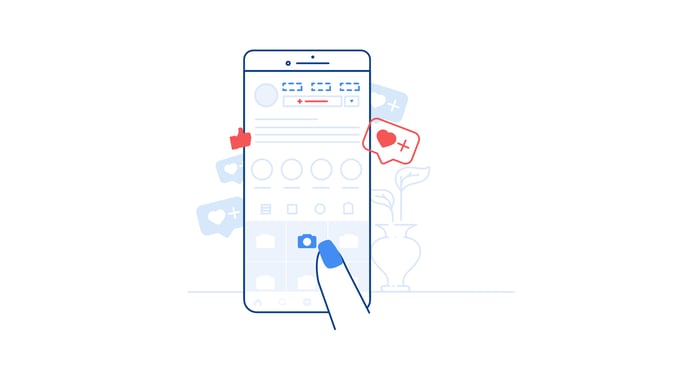 How long should a push notification be?
Remember, it's not an essay – writing effective copy for your push notification should always be short, sharp, and to the point. Not only will a lengthy push notification bore and disengage your audience, but it can also be truncated, causing you to lose key information.
So, how long should your push notification be? The general goal is to keep it to around 30 - 60 characters, but it can depend on what you're trying to communicate. Let's take a look at a communication example about upcoming bus schedule interruptions, breaking it down from a borderline essay to should appear in your push notification.
The TL;DR (Too long didn't read) version
For students who catch the afternoon bus going to Broadbeach, Mermaid Beach, Burleigh Heads and Palm Beach, please note that from Monday the 3rd of April to Friday the 7th of April, the bus will be unable to travel to Burleigh Heads and Palm Beach due to schedule interruptions.
During this week, students traveling to the Burleigh Heads and Palm Beach stops from 1st Avenue South will need to find alternative transport. Reminders will be placed on bus windows, however, parents are responsible for finding alternative methods of transportation.
We apologise for the inconvenience caused and the service will return to normal from Monday the 10th of April.
The key message
Students who catch the afternoon bus going to Broadbeach, Mermaid Beach, Burleigh Heads and Palm Beach, please note that from Monday the 3rd of April to Friday the 7th of April, the bus will be unable to travel to Burleigh Heads and Palm Beach due to schedule interruptions.
Your push notification
Bus service interrupted next week – details in school notice.
We weren't kidding when we said to keep your push notifications short! By doing so, the message remains clear and has a sense of urgency, compelling parents to find out more information by reading your latest school notice – all of which can be done from inside your school app.
How often should I send one?
Like any good thing, you definitely don't want to over-do it. The risk with push notifications is that sending too many will fatigue your audience and destroy effectiveness. While there isn't a written rule about how often you can send push notifications, it's best to take some common sense into account.
We recommend reserving push notifications for urgent, timely information that needs to get into parents hands asap! Consider your other communication channels first and then decide whether your content warrants the urgency of a push notification.
Want to learn more about what your school can do with a Digistorm App? See how we helped Ambrose Treacy College completely streamline their communication processes.