Company
Digi People: Meet Heather, Our Marketing Manager
December 18, 2019
Every month we sit down with a team member at Digistorm to talk about their life, their career before Digistorm, and what their experience has been since working here. Heather joined the team in January, taking on the role as Marketing Manager! In this interview, we chat about building 'creative confidence,' the key qualities of a great marketer, and why her younger siblings are her greatest inspiration.
Tell us about yourself.
I'm Heather Venz and I'm the Marketing Manager here at Digistorm. It's a bit of a varied role, it looks like executing strategies for our social media, our blog, for our events and conferences, and then thinking of creative ways to amplify Digistorm's brand.
What was your journey to joining Digistorm?
I studied a Bachelor of Arts and a Bachelor of Communications at UQ. When I finished, I sort of floated into a marketing role within the company that I was working in and I really liked it. Then, I moved into a web development role, did that for a year or so and realised that I really didn't like that and wanted to get back into marketing.
I thought, 'what's the best way for me to learn as much as I can about marketing?' I worked for an automotive company and after that I worked for the Department of Justice in a data analytics role. After that, I wanted to move into a role where I could use my creativity and take a lot more ownership over my projects. I saw this role with Digistorm on Seek and the rest is history!
What's your favourite part about working at Digistorm?
My favourite part about working at Digistorm would have to be that I can spitball lots of crazy ideas and people will go with it. In past roles, I've always been the one to go, "I've got this idea!" and people will freak out! I remember the first time that I did that here, I still got a few looks, but we went with it and it all went well.
Tell us about a project you're really proud of...
When I first started, one of my initial jobs was to look at Digistorm's brand and our website. Something I'm really proud of was working with our design team to really investigate who Digistorm is, uncover the heartbeat of the company, and then turn that into a brand that you can write down. Creating things like brand values, colours, and illustrations that were based on our values -- I'm really proud of that.
What are the traits of a good marketer?
I would say you have to be very empathetic. I think a good marketer tries to understand what the customer's problems are and how the customer feels about the brand. You also have to be a really good listener -- that's where the empathy comes into play. I would say you need a good level of creativity, but I firmly reject the idea that there are 'creative people' and 'non-creative people' in the world.
I think that creative people have two traits. First, they have a deep level of empathy, so they can listen and understand the client. The second trait most creatives have is that they're very brave. I don't mean 'brave' in terms of getting up in front of people and speak, I mean in terms of being willing to put ideas out there and maybe have people laugh at them, or flat-out reject them, but you keep trying.
How do you build 'creative confidence' at Digistorm?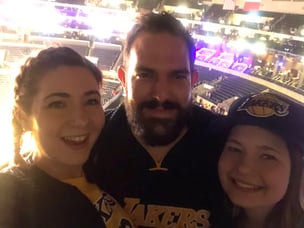 When I came to Digistorm, I tried to think of different ways to get the brand in front of our clients in a way that was a little bit different. I also wanted to get the broader team involved, because I think that some of the best ideas come from really unexpected places. So, I read a book called 'Creative Confidence' by Tom and David Kelley -- that book was awesome. It talked about many different things you can try to get people in your team who aren't normally thought of as 'creative' involved.
We started a regular meeting called 'Brainsmash' and invited whoever wanted to come. We did a couple of activities that got you moving and thinking in a different way and then once everyone was warmed up, we brought some of our common problems to the team. We got everyone to contribute and think of different ways we could solve them.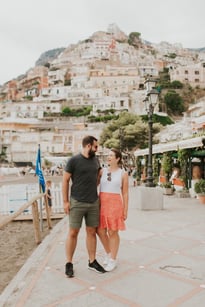 Who's your greatest inspiration?
So, my biggest inspiration...It's a little bit cheesy, but would probably be my younger siblings. I think that people usually look up to their older siblings, but I actually have so much respect for my two little sisters and my little brother. One of my little sisters beat very severe cancer and has gone on to live a very brave and bold life and achieve a lot, despite being very sick for most of her life.
I have another sister, who at a very young age, moved to the middle of Central Queensland and started a whole new life there, not knowing anybody and has done really well. Then, my youngest brother, is a huge inspiration to me. He's another highly creative person and he's had difficulties in his life, but he's been able to do so much and be so brave as well. So, that's so cheesy, but they would be my biggest inspiration.
To wrap up, can you describe yourself in three emojis?
✌️ 🌻 🌮
We're always on the lookout for talented people to join the Digistorm team. Think you'd be a great fit? Then we'd love to hear from you! Send a copy of your resume and cover letter to jobs@digistorm.com