Education Industry
How Digital Transformation Impacts Your School
February 19, 2020
It's 2020 and the phrase, "digital transformation" is everywhere. From independent coffee shops to billion-dollar enterprises, it seems that every business (no matter how big or small) is working hard to remain competitive in an increasingly digital world. Digital transformation has been trickling into schools over the past decade, with some schools hiring consultants or creating entire roles to create new digital frameworks and strategies and drive important change throughout all school processes.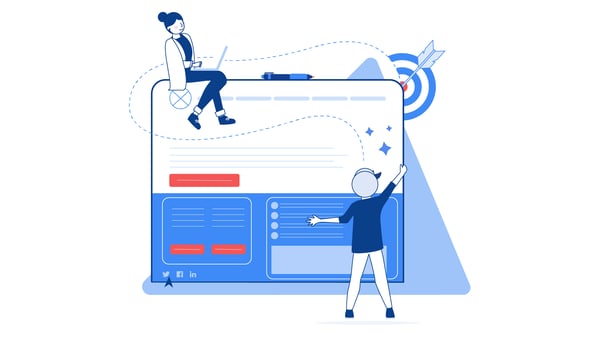 Considering investing in digital transformation this year? Here's a quick summary of what digital transformation is, and how it will impact your school.
What's digital transformation?
'Digital transformation' is an increasingly broad term. At its core, it's all about developing a framework that allows your school to rethink old processes and improve digital capability to keep up with the competition.
In a school, there's usually a gap between what your community expects from your school, and what your school is able to deliver. Digital transformation seeks to bridge that gap by increasing your use of technology to automate processes, utilize data analytics, and provide a more personal, customer-centric experience.
Because of increasing tech adoption amongst independent schools, digital transformation is no longer a "nice to have" addition to your school's operations — it's a necessity.
Who's involved in digital transformation at a school?
The major player in a school's digital transformation efforts will be an IT leader — usually your IT Manager — who has been tasked with updating your school's processes. If your school has appointed a digital transformation expert or external consultant to spearhead change, they will usually be in charge of the project, working in conjunction with your IT Manager.
Digital transformation is not just an IT issue — it affects everyone working in the school. Once your digital transformation team is established, project leaders will often work with various departments within your school, including education leaders, business managers, marketing managers, administration and your enrollments team to investigate how their job functions could be streamlined and improved.
It's incredibly important that your digital transformation team works cross-functionally and collaborates effectively with all other stakeholders. The success of your project depends on it!
How do you get started with digital transformation?
When schools are looking at getting started with digital transformation, they will often approach the situation by finding new software or technology that they would like to adopt and then create a team to perform the roll-out. This approach can sometimes be effective, but without first removing outdated processes and technology, you may find the roll-out takes much longer than you expect.
Instead, start by identifying the areas of your school that you're looking to transform, and perform a thorough investigation into the existing process that you're looking to replace. A common area of transformation in schools is the enrollments process. Many schools look to implement a customer relationship manager, or CRM, to replace their existing processes and technology.
Does your school use a CRM to drive prospective families to enrol?
Before purchasing and rolling out a new CRM, work with your enrollments team to see how they're currently managing prospective family data, how it's working for them, and how it could be improved. You may find that they're currently housing all information in spreadsheets, which are easy to access but very difficult to maintain. You can then work with your enrollments team to set up your CRM in a way that is useful to them — keeping the same ease of access and the same information, while also showing them how much easier it is to maintain.
What impact will digital transformation have?
Depending on your digital transformation framework and strategy, you will see different results and come up against different challenges. Some changes you might see include:
Digital transformation fast becoming an integral part of school IT, and it's here to stay! Are you investigating digital transformation in your school this year? Are you hiring a consultant or creating a role in order to get the process started? Let us know!