Paid Advertising
How to Choose a Marketing Agency for Your School
April 10, 2019
For schools and educators, marketing can be a time-consuming task that often falls to the wayside, especially during busy enrollment periods. However, we know the importance of marketing for drumming up prospective students, ensuring development opportunities and so much more. That's where hiring a marketing agency comes in – engaging this third party is often the perfect way to ensure your needs are met as part of a collaborative and communicative relationship.
What can a marketing agency do for you?
Marketing agencies are designed to take the tough stuff off your hands, freeing up time for you to focus more on on-the-ground efforts like engaging with students, parents and alumni. Agencies also have the time and resources to test out various tactics and strategies, discovering exactly what will work best for your school and enabling growth as a result.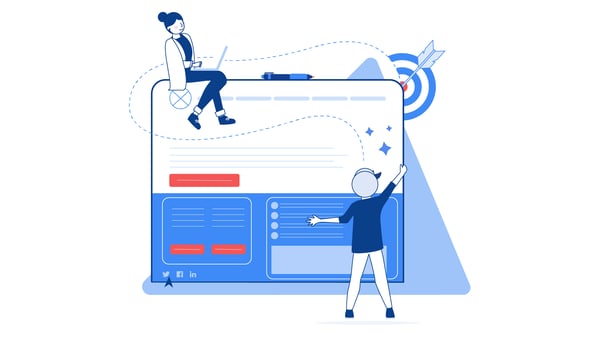 So, what are the key factors to look for when choosing an agency to manage your school's marketing efforts? We've identified a few non-negotiables you should be looking for, and that will ultimately ensure this relationship is a long and mutually beneficial one.
1. They understand your business goals.
Jumping into any professional relationship without doing your research is a no-go, so it's important to understand exactly what each particular agency can offer you, and how this aligns with your pre-existing business goals. If your school has seen great uplift from social media yet doesn't know how to keep this trajectory going, hiring a marketing agency with a focus on social development might be the way to go. Similarly, if you've found great success with inbound marketing methods, or you want to strengthen this pathway, focus on finding an agency that truly understands this landscape.
Don't have defined business goals yet?
2. They fit with your prescribed budget.
Ah, money. Because the stuff sadly doesn't grow on trees, you'll want to go into any marketing partnership with a clear idea of how much you can spend, and ideally, where you'd like your dollars to be allocated. Coming up with a logical plan that details every aspect of the budgeting process is key, and should be done in conjunction with your marketing agency once you've locked them down. Agencies that are communicative and don't balk at the idea of discussing the financials will, in the long term, be able to provide better outcomes for you and your school.
3. They're well-versed in the nitty gritty stuff.
There's a lot to marketing, especially in the digital space, that is undeniably complicated. Instead of taking this into your own hands as a school marketer or educator, finding a marketing agency who knows their stuff is key. Often, you won't have the time to research new strategies and go through the process of analyzing the results that are generated, so that's where a dedicated agency comes in handy. Let them delve into the details and they'll come running back to you with real, tangible recommendations that you can use to drive engagement higher and higher.
4. They're committed to helping you stand out.
School enrollments in particular are a competitive field, so it's imperative that whoever you hire understands that and is ready to run with it. When first enlisting the help of an agency, you'll probably want to know what they can do to help differentiate you from other schools in your area, and with good reason! Make sure to ask these questions when conducting the interview process, thereby discovering the unique selling positions each particular agency can offer you and your school. Why fit in when you were born to stand out, right?
5. Your values are aligned with one another.
Often, working with people who don't understand where you're coming from is a recipe for disaster. So, make sure to avoid this from the get-go by taking the time to discover what makes each prospective team tick. Have they worked with schools or educational services before? Do they currently serve businesses that you may be able to connect with? On a more personal level, do your team of educators and administrators 'click' with those you'll liaise with on a regular basis? Each of these things are important to consider when you're making that final decision.
The benefits engaging a marketing agency can offer are boundless, but it all comes down to what feels right for you and your school. For more tips on how to market your school, check out our guide to inbound marketing.