Marketing Strategy
Here's Why Live Video Is Still Relevant for Schools in 2019
August 14, 2019
Is it just us or has anyone else noticed that the hype around live video seems to have cooled off a little? The lack of conversation in digital marketing circles has even led some to question whether live video is still relevant in 2019?
If you ask us, it's more relevant now than ever before.
In this post, we're going to walk you through three key reasons why we believe live video is more relevant to your school's digital marketing strategy than ever before. It's a big call we know, but we're ready to back ourselves.
So, without further ado, let's get stuck in.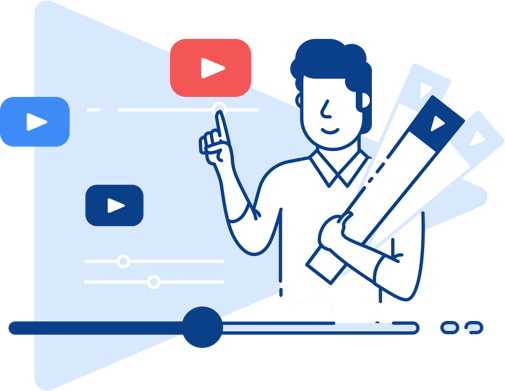 Authenticity is everything
On the blog last month, we posted about our key findings from the Educate Plus Queensland meet up, held at Nambour Christian College. We spoke with Admissions staff from six different schools to learn more about their unique challenges around marketing, enrolments, and alumni. As the discussions evolved, we noticed a central theme around authenticity emerge.
The Millennial parents have officially arrived, and they're after more than just highly polished open days. Millennials are seeking more authentic and genuine interactions when it comes to choosing where they will educate their children. Schools are noticing that more parents are ditching traditional 'bells and whistles' open days and instead, opting for more personalised tours that provide a realistic snapshot of your school's day-to-day activities instead.
Looking for more ways to attract and engage the next generation of parents?
It doesn't stop there – the demand for authenticity expands beyond your school grounds and lends itself to the broader digital marketing landscape. Today, consumers, in general, are fed up with brands who are market their products in a way that appears fake or disingenuous (and with good reason).
Here's where the beauty of live video comes in.
The nature of live video is authenticity, so it's perfect for showcasing your school in a way that resonates with Millennial parents. Provide prospective parents with a new perspective of your school by leveraging live video at your next big event, by running a Q&A session, or by taking them on a virtual classroom tour.
Engagement rates are still higher
Now that we've addressed the role live video plays in creating authentic content, you're probably wondering how it stacks up in terms of engagement? While we expect most digital marketing trends to cool off, you may be surprised to know that live video still receives up to three times more engagement than standard video (impressive, we know).
So, why is live video so engaging? Well, to put it into Brechtian terms, live video works because it allows you to break the fourth wall. Live video creates a two-way interaction that enables your audience to interact and participate in real-time, therefore boosting engagement rates compared to pre-recorded video content.
Let's not forget another key point as to why live video attracts so much engagement: FOMO. Live video feeds FOMO (the fear of missing out) by creating a sense of urgency around your content. Live video is usually gone just as quickly as it appears, so perfect for drawing in audiences and boosting engagement as no one wants to miss out.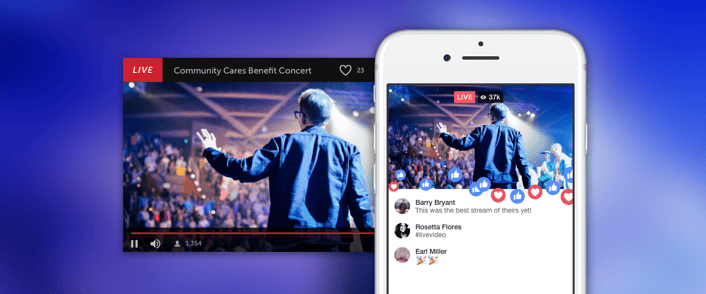 Source: Livestream.com
It's easy on your budget
We know that video content will continue to play an important role in digital marketing well into the future, but without the right equipment or resources, it can take a decent chunk out of your budget.
Live video, on the other hand, is cost-effective and requires minimal effort to get started. All you need is a decent internet connection and a mobile or tablet with a decent camera. That's right, no more lugging around tripods, heavy equipment, or spending hours in post-production trying to edit your content. Simply decide which social media platform you'll use to 'go-live' and get going.
Summary
Live video continues to play an important role in our current digital marketing landscape and is an essential tool when it comes to connecting with Millennial parents. Not only does live video remain cost-effective and easy to create, but it also works to create more meaningful connections with prospective parents through authentic and genuine storytelling.
Are you integrating video into your marketing strategy this year? Get in touch and let us know how!