Marketing Strategy
Setting School Marketing Goals for 2020
February 5, 2020
It's that time of year again! Your school is gearing up for 2020, making plans and working out what you need to do to achieve them. We all know that failure to plan means failure to succeed. But how do you ensure that your plans set up your marketing team for success?
That's where goals come in. In this post, we'll walk you through a four-step process that will help your marketing team to set the best possible, actionable goals that you can.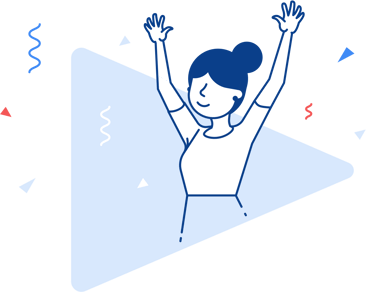 1. Get clear on your overall school objectives
Your school most likely has a business plan with high-level objectives that should guide all of your school processes. In 2020, it's even more important that every facet of your school is clear on your business goals and working to meet them. The customer journey, from the first time a parent hears about your school — usually through marketing! — to the point where their child is enrolled in your school involves multiple team members from various departments at your school. Providing a consistent and enjoyable experience all the way through is no longer a 'nice to have' — parents expect it. And the only way to ensure they get it is to have everyone in your school working together.
2. Consider your current position
Take the time to understand where your school is at now in terms of your marketing — and be honest about it! Take into consideration the current performance of all of your marketing channels, your marketing resources, your team size and capabilities and your budget. Making plans to increase your website traffic by 50% might sound great on paper, but is it truly achievable? Unattainable goals are a surefire way to discourage your team and abandon your plans.
Entrepreneur offers a series of great questions that help you to ensure your goals are grounded in reality:
Can I really and truly do this?
Have I come close before with similar efforts?
Do the numbers, time frame, and dollars seem somewhat impractical?
Has my competition or have other companies done similar things?
Am I avoiding the attitude/mindset that says, "There is no way possible this can be accomplished"?
3. Get your whole team involved
It takes a village to raise a child, and it takes a team to set marketing goals. Having the key people in the room while you're goal setting helps you to ensure that you have buy-in right from the start, and can also flag any potential issues that you may not have thought of on your own. For example, if you are planning an extensive video marketing campaign, a member of your team who is more experienced in video may flag that you need an additional resource or extra budget in order to complete your goals.
4. Work backwards
When you picture your marketing results at the end of 2020, what do you see? By starting with the end in mind, it becomes easier to set goals and figure out the tasks that will get you to those results. Kathryn Aragon, editor of The Daily Egg writes,
"I always start with my end goal and work backwards. Where do I ultimately want to be? What do I want to be doing? And why does it matter? Then I evaluate the tasks and skills I'll need to reach that goal and their priority. By deciding what needs to be focused on first, second, etc., I essentially create a road map for reaching the goal I've set."
Once you have your results in mind, it's time to create a school marketing plan that gets that road map down on paper. A marketing plan is the best way to get everyone in your team on the same page about the results you expect to see and the milestones you need to hit.
Getting started
If you're ready to get started with goal setting in 2020, here are some excellent resources to help you on your way:
Want more school marketing tips and tricks delivered straight to your inbox?