Social Media
Four Social Media Management Tools for a Productive 2020
January 22, 2020
A note from Digistorm: This post was originally published in February 2017 and has since been updated to include more relevant and up-to-date content.
It's no secret that social media is one of the best places to market your school to prospective families. In fact, we believe it's so effective that we created an entire social media marketing for schools toolkit to help boost your digital marketing strategy.
Here's the thing about social media success though, you have to be consistent! For many school marketers, managing multiple social media channels can be quite the time-consuming process. Think about it, you have to schedule posts, monitor communities, report on analytics – and that's just for one channel let alone several. If you want to set yourself up for a productive year, it's time to step it up with a social media management tool.
There's a wide range of tools (both free and paid) on the market at the moment with varying capabilities. To make life easier, we've put together a list (in no particular order) of our top recommendations to organise your social media channels.
Top social media management tools for schools
1. Hootsuite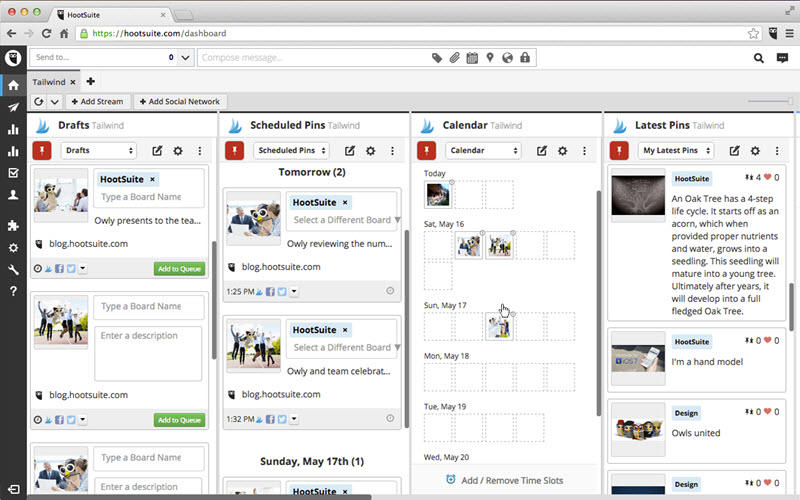 Hootsuite is an all-in-one platform that enables you to set up a custom dashboard to gain a complete view of all the social media feeds you're responsible for looking after. You can schedule new posts across multiple networks and create custom reports to analyse your performance. Hootsuite offers both free and paid plans, check out their website to learn more.
2. Buffer
Buffer is another popular platform that provides a suite of products for publishing, engagement, analytics and team collaboration. With a key focus on content management, Buffer enables you to draft posts, coordinate with your team members, and build marketing campaigns. While intuitive and easy to use, you'll incur a monthly fee if you choose sign up to Buffer.
3. Sprout Social
Sprout Social sets itself apart by providing users with customer relationship management (CRM) and reporting, in addition to content management and scheduling. The reporting feature is quite handy, as it saves you time by generating comprehensive reports in one place, rather than needing to go to each social platform and compile this data yourself. Sprout Social is slightly more expensive and offers three tiers of membership depending on your needs.
4. Sendible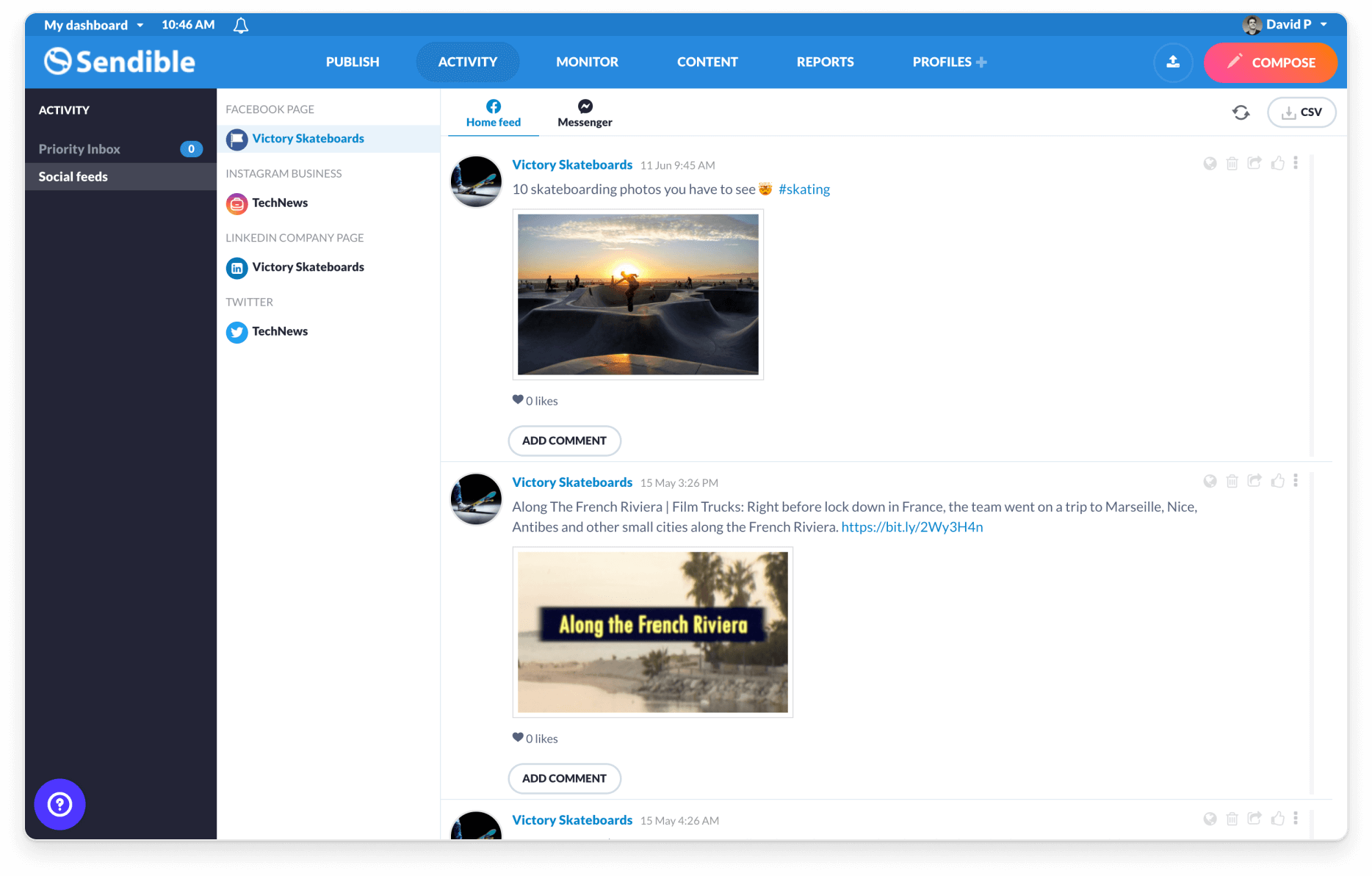 Perhaps one of the lesser-known options, Sendible packs a punch when it comes to integrations. In addition to all the social media management features you would expect, this platform also integrates with platforms such as Canva and YouTube to streamline even more processes for your team. Learn more about Sendible's pricing options.
When it comes to social media management tools, we've really only touched the tip of the iceberg. These are our top four, but there's still a bunch of other social media management tools out there and which platform you choose to go with will largely depend on the specific social media goals you've set for your school. If you're on the hunt for user-friendly design tools that are guaranteed to boost the aesthetics of your next social post, we recommend checking out Vectornator.io or Canva.
Are you ready to become a social media marketing aficionado? Be sure to check out our free guide: The Complete Social Media Marketing Toolkit for Schools.