Enrollments
Spotlight on CRMs: Why Your School Needs One
June 26, 2019
A note from Digistorm: This post was originally published in February 2018 and has since been updated to include more relevant information.
As schools continue to be shaped by new technology, there is a great opportunity for them to take advantage of mainstream systems. One system that many K-12 schools are adopting is the Customer Relationship Manager (or CRM), which is primarily used as a B2B sales tool. More recently, however, CRMs have transformed into a tool that various businesses use to build, manage and nurture relationships.
Understanding the CRM
A CRM is a system that helps businesses (including schools) manage the entire lifecycle of a potential customer (also referred to as a lead). CRMs generally allow you to track and store customer data that are important to your operations.
You can collect data either manually (e.g. by logging a phone call with a lead) or automatically (e.g. by integrating an online form on your website). Having all of this customer data in one place gives you a holistic view of the customer journey that has been taken from awareness to purchase. Many CRMs also offer you the ability to filter leads based on particular attributes and then offer streamlined, targeted email communications to these groups.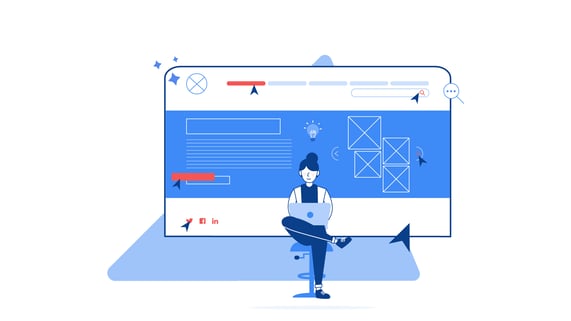 Build stronger parent relationships
The 'customer' in school customer relationship management is generally prospective parents who are considering enrolling their child in your school. As the parent makes key decisions for their child, they're the focus of school CRM.
The goal of using a CRM system is to develop meaningful, personal relationships with prospective families, resulting in the ultimate conversion: an enrollment. The steps or stages through which the prospective parent passes (the customer journey) focus on encouraging the parent to enroll. These stages include lead nurturing activities, such as open days and student interviews.
CRMs offer an incredible amount of opportunity for your school because enrollment decisions rely heavily on the strength of your relationships with parents. Using a CRM to manage parent relationships allows schools to:
track every communication with a prospective family
understand which stage of the admissions journey a family is in
set reminders or tasks to create follow-ups
send families communications that are targeted to their requirements or the child's interests.
The CRM should be supported by an engaged team, focused on providing support, information and encouragement to prospective families.
Reduce clunky admin
Some of the benefits of a school CRM are internal, offering efficiencies for your school's registrar or admissions team.
First, your school will benefit from having all key prospective parent data in a single system. This ensures information is not duplicated and is easy to keep up-to-date. Second, having task-setting and bulk communications functionality in your CRM will allow you to continue nurturing prospective parents while saving time.
Track every enrollment
The key impact of the school CRM is that not a single prospective enrollment slips through the cracks. While there may be reasons why prospective parents do not enroll, schools can rest assured when using a CRM that they have every opportunity to build their relationship. Schools using a CRM effectively will see an increase in completed school enrollments and a general improvement in the way that they are managed. Connecting school CRMs with online enrollment systems can improve the overall visibility of prospective parent data.
Are you interested in implementing a CRM in your school? Funnel is a comprehensive tool for tracking and nurturing your relationship with every prospective family that enquires about your school. Get in touch with us for more information or to book a free Funnel demonstration.