Products
St Andrew's Catholic College: Redefining Parent Communication With a Custom School App
March 30, 2021
St Andrew's Catholic College, is a co-educational P-12 college located in Redlynch Valley in Cairns, Australia. The College encompasses strong values and offers it's students extensive curriculum options, exceptional facilities and outstanding academic results.
In this case study, we chat with St Andrew's Support ICT Officer, Travis Fuller, about how a Digistorm school app (known as fondly as the 'AndIE app' to the College) has fostered a greater connection with parents. After the first meeting at a conference in 2019, Travis partnered with our team to achieve the College's communication goals — and he says that it has been "100 times better than it used to be."
Tell us about the AndIE app...
The AndIE app is the mobile version of our AndIE platform which stands for the St Andrew's Innovative Environment. The app is focused on our parent audience — they use it to get their news, notifications from our school calendar and they can even look at their child's timetable which helps them make appointments outside of school if they have to.
We've recently noticed that students also use the app to keep up with assessment and notifications, and we've even got some staff that have picked it up, used it and love it.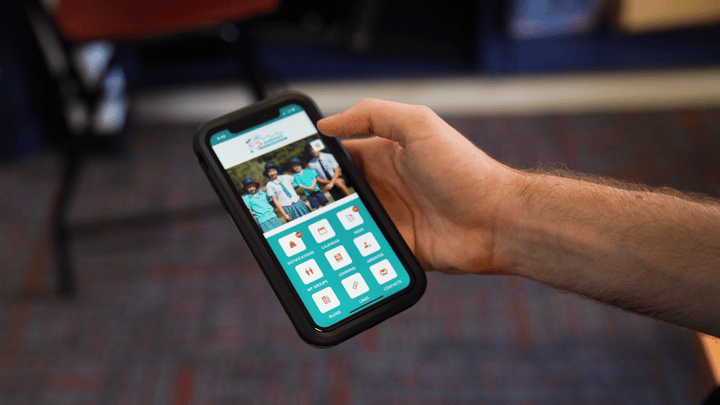 How has communication improved since implementing the AndIE app?
I've definitely noticed a huge improvement in communication since introducing the AndIE app. In the past, parents would get flooded with emails and information, but now it's all in one place and they know where to look for it. We're still working on refining it, but it's definitely 100 times better than what it used to be.
"[Since implementing the app] parent communication is definitely 100 times better than what it used to be."
Which AndIE app feature do you use the most?
I use it for everything! I use it to find out when events are happening or even just to plan my day. When we first introduced the AndIE app to parents and showed them how it works, they loved the calendar feature and how they could foresee all events that were coming up.

Why do you love working with Digistorm?
The Digistorm team is a great bunch of people, they understand how schools work and bend over backwards to help schools out.
How easy do you find the app to manage?
I hardly even notice the additional workload, it's so easy to manage! If you've ever got an issue you can always just email Digistorm's support team and it's fixed very quickly.
Tell us about the app development process...
It was really easy and very quick. We had the Schoolbox integration and I think this really helped to make the AndIE app development go quickly and smoothly. Digistorm had some great suggestions which were invaluable for what we wanted. We weren't 100% on how it would look or feel but Digistorm provided all of the advice that we needed.
How did you get your community to use the app?
We found that the AndIE app adoption was very quick because we launched both the AndIE platform and the AndIE app at the same time, so it was one change instead of two changes. This was a deliberate choice, we were very aware of the change fatigue with families around technology.
A lot of the marketing we did was fridge magnets with a QR code on the back. This meant that parents could scan the QR code and instantly download the AndIE app. We also did a lot of print outs and mailed them out to all of our families as well.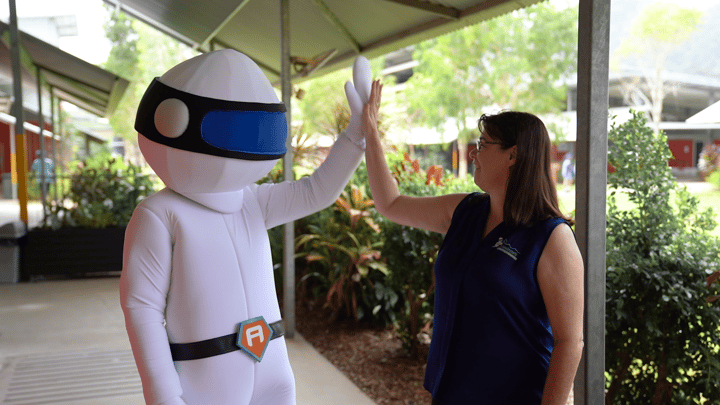 "We even introduced an AndIE character which is a hit around the school and has pretty much become the mascot for our college."
How do you help parents with app support?
At our parent information evenings, I help parents out with one-on-one support with the technical side of the app. Parents can come up and say "Hey I'm having trouble logging in" and I can sit with them and go through it. They get lost in the big groups sometimes and it's nice to help them out one on one. Even if a parent rings the college, we can book a time with them, get them in and show them what it's all about.
Thinking about improving family communications with a school app? Check out some of our other resources on the Digistorm blog: