Products
How St Peters Transformed Communication with a Digistorm App
January 5, 2021
St Peters Lutheran College is a Christian, co-education school with two campuses located in Indooroopilly and Springfield, Queensland. The college identifies itself as a community and home-away-from-home, catering to students from Prep to Year 12 and providing boarding at each of its campuses.
In our last interview with the team at St Peters, we learned how they've been able to showcase diversity at St Peters with a Digistorm Website. In this article, we chat with Director of Community Engagement, Ross Thomson, and Publications Officer, Cassie Twemlow, about how the Digistorm App has transformed the way they connect and communicate with their school community.
Tell us what communication was like with families prior to implementing the St Peters school app?
Ross: Prior to getting the app, we relied heavily on our school newsletter, which was a hard copy and was given to the youngest member of each family. As you would expect with newsletters, they were often left at the bottom of the bag, so Mum and Dad didn't always get the information they needed readily.
How does your app keep your school community connected?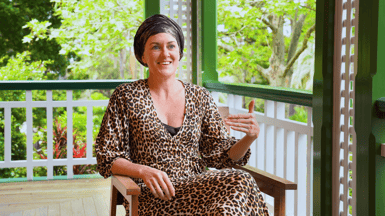 Cassie: It's not a case of 'we use this on a daily basis,' I think we use the app on an hourly, potentially even minute-to-minute, basis. We rely upon the app so much now and the parents who use the app know that it's their first point of call for up-to-date information.
Ross: The app has just transformed everything! Our families can just log onto it and they can get their sports schedules, they can find out when music performances are, and we can send our community push notifications about things like busses arriving late. So information and communication are instantaneous with our families.
"We rely upon the app so much now and our parents know that it's their first point of call for
up-to-date information."
Is there any specific functionality that you find value in?
Cassie: Not only can we add information about all of our newsletters, updates, reports, extracurricular sport and music, but we can send things out instantaneously. Parents can receive information immediately. I'm actually a staff member and a parent of the school, so it's really handy for me if I see a notification on my screen that says 'rowing or cricket has been cancelled' – great, we can go home straight after school. When school results are available, we get to see them straight away, and calendar events are always up-to-date.
Why did you decide to partner with Digistorm to build your school app?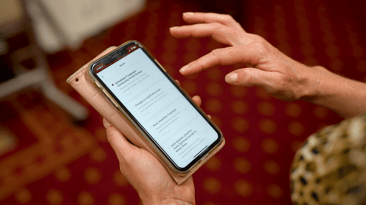 I've had a long relationship with Digistorm, not just here at St Peters, but with other organizations as well. I've always found it to be a really positive experience. We found that the products that they produce are really fantastic products for the education environment and we would recommend them to any school.
We have a number of products with Digistorm, we have the app, our school website, as well as our online enrollment platform. All of these tools help us in producing the best product we can.
Are you thinking about implementing a school app? Here are some more resources you can check out: