Products
Tips to Kick-Start Your Digistorm Systems Like a Pro in 2020
January 24, 2020
Are you ready to make 2020 your most productive and successful year yet? We recently shared our most-read blogs from 2019 and top recommendations for social media management tools to shift you into a goal-kicking mindset, but what about your Digistorm systems?
To help you hit the ground running, we've put together a list of commonly overlooked 'back to school' items that will get your Digistorm systems cleaned up and in gear for the new year.
Shaping up your Enrol and Funnel systems
1. Change the date
We all know that awkward feeling when you accidentally leave last years' date on important documents. Perform a simple 'find and replace' search for any reference to 2019 on your digital forms, email responses, policy documents or communication templates. If you're unable to update the date in any area of your Enrol of Funnel systems, send us a support request and we'll get onto that for you pronto!
2. Update your enrollment fees
Did you update your school's enrollment application fee for 2020? If so, get in touch with your Digistorm Client Success Manager to let them know and we'll make any necessary changes on our end for you.
3. Clean up your data
If you're aiming to shake up your enrollment strategy this year and nurture even more prospective families, you're going to need clean up your Funnel data so that you know exactly who you're talking to and where they are in your enrollment pipeline. To get a better handle on your leads, you'll need to review and update any enrollment forms, enquiries or expressions of interest for 2020, 2019, or earlier. If you find students who are now enrolled at your school, make sure that you've moved them into the 'closed won' stage of your pipeline and 'closed lost' for those who aren't interested.
Quick Pro Tip: If you're updating multiple leads to the same enrollment pipeline stage or with the same information, you can now do this in bulk. Simply tick the box next to all of the relevant lead names, then select 'edit' and choose the relevant field to update.
4. Update your logos and images
If your design team have made changes over the break to your school's brand guidelines, be sure to reflect these changes in your Funnel email templates or automated Enrol responses. From logos to images, consistent branding is the key to building trust for your school.
5. Delete inactive users
If you've had any key team members move on from your school over break, now's a great time to review your system users and delete those who should no longer have access. While this may just seem like a bit of housekeeping, allowing past users access to login to your systems is actually a huge security risk to your school.
6. Look for opportunities to improve
Take some time to review how your school performed last year by looking at your Funnel reports. In particular, you'll want to pay special attention to your 'closed lost' and 'pipeline stage analysis' reports to look for areas that you can improve your enrollment strategy in 2020
Want to dive in deeper to your reports? Reach out to your Client Success Manager and ask them about a Funnel Health Check.
Housekeeping for your school app
1. Update your categories
If there are some category names you'd like to add or remove, send a request to our support team and we'll get it fixed up for you. Remember, every tag category in your school app admin area is available as a subscription option for your users to choose from.
2. Delete old notices
Do you have outdated notices still hanging around in your school app? Well, it's time for those to go! Jump into your admin area and deactivate any notices that are taking up space and are no longer needed.
3. Engage more app users
Your school app is a powerful communication tool that's at your community's fingertips. The problem is that they might not know it yet! Promote your school app to your new and existing families and remind them to download it to stay up-to-date with all of your latest news in an easy to use, centralized location.
4. Update your branding
Again, if you've made any changes to your school's branding, be sure to reflect these changes in your school app to ensure brand consistency and best practice for your school.
Cleaning up your school website
1. Take stock of your content
School websites tend to store a lot of time-sensitive content, which is why this is one of the first things you'll want to review now that you're back from holidays. Pay close attention to your events and news articles to ensure these areas are up-to-date. No one wants to see past events or out-dated articles, they want to see what's new and exciting for the year ahead!
2. Review your information architecture
We've previously posted about the importance of information architecture (which we strongly recommend reading if you haven't already) and the important role it plays in the user experience. Review your structure, content, images, and call to actions to ensure that your visitors are able to find the information they're looking for quickly.
3. Update your 'about us' page
If you've had staff join or leave your school this year, jump over to your 'about us' page and update any information that's outdated. While this might seem like a low priority, it's important for your website visitors to see current information about your school.
4. Delete inactive users
While you're reviewing your 'about us' page, now's a great time to delete any system users who should no longer have access to your school website.
5. Check best practice
Finally, it's time to check whether your school website still up to scratch? We recommend completing a website best practice checklist to determine whether it might be time for a redesign to keep your school website competitive in 2020.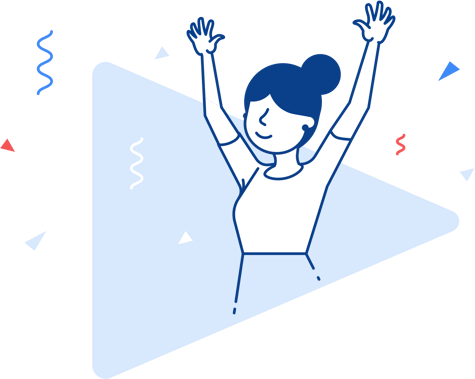 Well, there you have it, our top tips for getting all your Digistorm systems ready for a successful 2020. If you need a hand with any of the tips covered above, reach out to your friendly Client Success Manager or get in touch with our support team.