Email Marketing
The Importance of a Strong Email Subject Line
January 3, 2017
Email marketing campaigns have remained one of the more popular and effective inbound marketing strategies. Two of the key metrics that marketers commonly focus on when sending email communications are their open rate and their click-through rate. It's important to remember that your school email open rate will be affected mostly by your subject line, whereas your click-through rate will be affected by the content and call to action that your email contains.
We're going to cover some best practice for your school when writing email marketing subject lines. In order to demonstrate each tip, we'll use some (completely made up) examples.
Keep it short and punchy
The length of your subject line can affect how it displays is various email clients. With lengthy subject lines being cut off or displaying only a portion. It's important to keep your subject line short and to make sure it's effective.
Say you're sending an email communication to share Year 12 OP results. Using this example, you might make your subject line:
Our OP results are in!
This subject line is brief, and quickly lets the reader know what they can expect inside the email as well as leaving some intrigue regarding what the results are.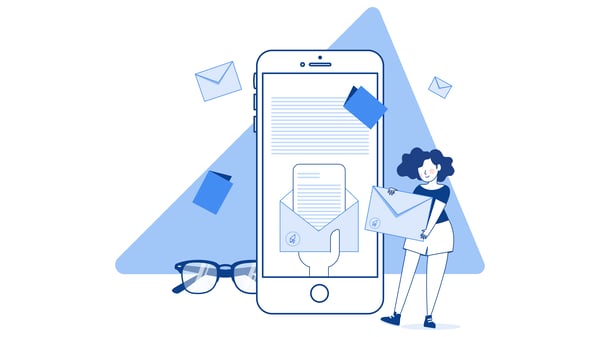 Keep it relevant
It's important to always use your subject line to let readers know what they can expect inside your email marketing communication. Using misleading subject lines may provide you with short-term wins, but it may stop viewers from opening your emails in future.
If you're reminding the parents of new students to download your app, you might make your subject line:
Keep updated with the Digistorm College app.
Using this subject line, you've let readers know exactly what the communication is going to be asking them to do, and you've also added value for the reader by indicating that it'll help them 'keep updated'.
Keep it secretive
Withholding information which is valuable to the reader can encourage opens of your email marketing communication. Make your subject line enticing by suggesting that there is a piece of information within the communication that the reader might want to know about.
Say you're announcing a new library building coming in 2017. Using this example, you might make your subject line:
Something BIG is coming in 2017!
This subject line generates excitement by indicating that there is news within your email communication.
Putting it all together
Don't forget to have some fun with it so that you stand out from the crowd, because we all know what it's like to open an inbox full of emails from various businesses! Think about the subject lines that have made you take action.


Implementing email as a part of your holistic marketing strategy this year? Check out how email plays a vital role in our guide to inbound marketing for schools.