Social Media
TikTok and Your School's Social Strategy
July 14, 2020
Unless you've been living under a teenager-free rock, you've probably heard of TikTok: the social media star of 2020. TikTok first landed on my radar when I was sitting at a restaurant in early 2019 and watched a group of young girls perform a perfectly synchronized dance while their exasperated mom captured it all on her phone. "TikTok," she said to me with an exaggerated eyeroll. I nodded, pretending to know what she was talking about. I didn't.
Fast forward a year and TikTok is the #1 most downloaded from app on the App store. It's available in 75 languages and at the end of April it surpassed 2 billion users and clocked $456.7 million in revenue. So should school marketers take notice of this platform? Absolutely. Should your school add TikTok to your social media toolkit? Not so fast.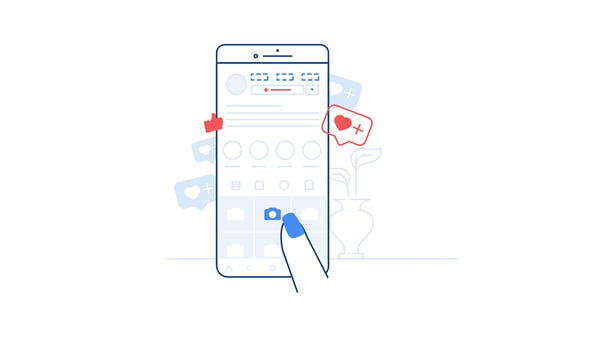 What do I need to know about TikTok?
Let's start with a bit of background. TikTok is a video-based social media platform owned by Zhang Yiming, a Chinese internet entrepreneur. The platform allows you to create, edit and post short videos (15-60 seconds) to your account using their suite of templates, filters, editing tools, music clips and sound effects that are available directly within the app. Video themes range from hilarious short sketches and challenges to pranks and, of course, dances.
How do businesses market on TikTok?
Businesses who choose to jump on the TikTok train can participate in a number of ways. The first is to simply start creating videos that are silly, entertaining, musical.... while also promoting your brand. San Diego Zoo is an early TikTok adopter who uses the platform to post cute videos of their animals mixed with fun music.
The second is to create a hashtag challenge. Hashtags — while used in other social media platforms — are one of the foundational aspects of sharing and promoting content on the platform. As The Verge noted, "TikTok practically runs on hashtags. It's what makes the app so fun." Chipotle is a great example of a brand who pulled this off, through their #GuacDance challenge, where they garnered a tonne of user interaction while also promoting their delicious guacamole.
Learn more about using hashtags in our post,
Finally, businesses can create and post advertisements using TikTok Ads — however, they require a minimum investment of $500 (USD) and a full campaign can cost up to $300,000.
Should my school start marketing on TikTok?
As with any marketing platform, schools have a number of considerations to keep in mind when deciding whether to invest their time and resources.
1. Audience
TikTok's creators designed the app to reach a young demographic, and it worked — 41% of its users are aged between 16 and 24 and over 60% of its users are under 30. Depending on your marketing strategy, this platform may not reach a large portion of your target audience (usually, parents). However, if you are looking to engage students, TikTok may be the breakthrough option you need.
Marketing to millennials? Read our guide,
2. Goals
Before you invest in a new marketing channel, it's important that you define your objectives to ensure that the channel will deliver a positive ROI. Common social media goals include: generating leads, boosting brand awareness, driving traffic to your website or increasing your community engagement. Again, depending on the audience that you are trying to reach, TikTok may or may not contribute to these goals.
3. Time and resources
Finally, as with any other social media channel, TikTok requires continually posting, engaging and investing in the platform in order to see success. One 15-second video can take hours of your time to plan, shoot and edit, and you will probably need to post regular videos over a long period of time before you will see any ROI from the platform. Your marketing team will need to consider whether you have the time and resources to invest in another social media channel.
4. Privacy concerns
When considering TikTok, one final thing to note is that the company has attracted controversy due to their data collection measures. Earlier this year, both American and Australian military forces banned the use of the app on work devices. TikTok also has a history of violating privacy laws in the US, after they settled government claims that they illegally collected personal information from children.
How to get started with TikTok
If you've decided to work TikTok into your marketing strategy, we have two big recommendations. First, we strongly recommend that you ask students to get involved with planning and executing your content. The great thing about TikTok is that you don't need to come up with out-of-the-box, brand new content ideas — instead you can leverage community engagement and provide your own spin on existing content, challenges and hashtags.
Second, we recommend taking some time to explore the platform for yourself before posting. TikTok is a social media platform unlike any other and it has its own unique style and content. Content will need to be creative, experimental, playful and interesting in order to capture users' attention.
Final thoughts
We certainly haven't reached the peak of TikTok popularity, so it's natural that schools in 2020 will be considering TikTok as an important part of their social media strategy. If your school is active on TikTok, we'd love to see what you're creating!
To finish, here are more resources to help you plan and execute your social strategy: