Website Development
Upskilling for School Marketers: Basic Coding
June 17, 2020
We hope you've been enjoying our Upskilling for School Marketers series and been able to gain some valuable learning opportunities while we're locked down. We've now covered a range of marketing skills, from video marketing to social media. Search engine marketing to search engine optimization. Email marketing to events. And today we'll be walking you through the basics of learning to understand HTML and CSS code.
You might be thinking — are you serious? Marketers in 2020 are not only expected to be incredibly creative, analytical and excellent communicators... but also know how to code? We'd argue that knowing the basics (and we do mean the very basics) of HTML and CSS is incredibly valuable because it will make you a more rounded and knowledgable digital marketer — particularly if you are going to be using digital tools in your job.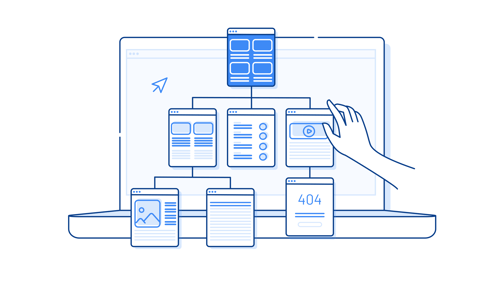 Some of a digital marketer's key tasks involve basic coding knowledge. These include:
setting up and problem-solving tracking
understanding the back-end of your school website, landing pages and email templates
knowing how to make technical SEO optimizations.
We explore these tasks a little further in our video here:
Basic code training courses for school marketers
W3School's HTML & CSS Tutorials
W3Schools is the world's largest web development tutorial site. It has course overviews for a range of coding languages, including SQL, PHP, Bootstrap, Python and more. Their HTML and CSS tutorials provide you with basic overviews of each language and then provide you with a testing area where you can try out what you've learned and see the results. These courses are no-frills and can be completed as quickly or slowly as you like. You can also skip around to relevant sections.
How long will it take me? Learn at your own pace.
How much will it cost? Free!
What will I learn?
How to mark up a simple HTML document

HTML elements, attributes, styles, classes and more

CSS syntax

CSS stylesheets
In this course, Code Academy promises that you will learn all the basics of HTML that you will need to perform small tweaks to your website, understand how HTML tags are used to structure HTML pages. You will need to sign up for a basic account to access the course, but it's free once you do this.
How long will it take me? 3 hours
How much will it cost? Free (with a basic account)
What will I learn?
HTML elements and structure

The syntax you need to create tables in your HTML documents

How to create your own form and integrate HTML5 validations.
Are you a school marketer looking to learn basic coding in 2020? Hopefully these courses will get you on your way! If you're looking to learn more about how coding assists marketers, here are some other Digistorm resources to get you started: