Paid Advertising
Upskilling for School Marketers: Search Engine Marketing (SEM)
April 22, 2020
Last week, we published the first post of our Upskilling for School Marketers series. These posts aim to provide school marketers with resources to help you learn a range of digital marketing tactics, including search engine optimisation, email marketing, video marketing and more. In this series, we provide information about the best courses that you can take to upskill in these areas, along with detail about how long they will take to complete, how much they cost and what you will learn.
In this post, we address search engine marketing (SEM). SEM refers to paid or promotional activities that a marketer performs to capture traffic from sources such as Google, Bing and social media platforms. It's also known as pay-per-click (PPC) advertising, as you generally are trading dollars for clicks to your website or a landing page that you own.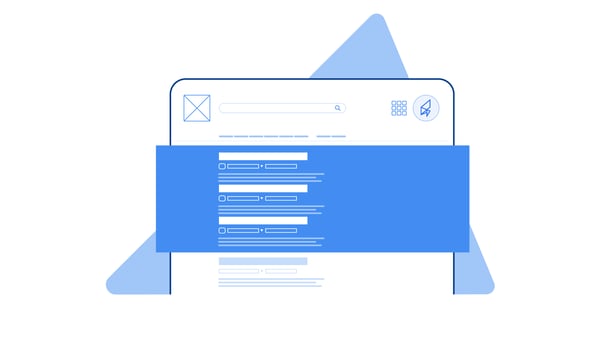 When you search Google, do you notice ads appearing up the top of your search results? When you're browsing websites, are you followed around by ads from other websites that you've visited? If the answer is yes, you've experienced search engine marketing (SEM), and when done correctly, it can deliver incredible return on investment for your school.
Want to know the difference between SEO and SEM?
Imagine if a parent had just moved to your city and were looking for a school for their child. They Google 'private school' + your city and are presented with an ad right at the top of the page with your school's name, some basic information, an address and a call-to-action that encourages them to register for a school tour. Not only is this a great experience for a prospective family, it also allows your school to provide them with information right at the moment they are searching.
Understanding the basics of SEM is important, whether you are managing your own online advertising or hiring an agency to do it for you. That's because you will be responsible for understanding and reporting on results, as well as knowing how to allocate sufficient budget to each SEM campaign.
First, here's a quick refresher on what SEM is and the top 3 essential SEM skills that a school marketer should learn.
SEM training courses for school marketers
This course teaches you how to get started with a range of online advertising channels. You will learn how an online SEM auction works, and which elements you need to master to ensure your ads stand out from your competitors.
How long will it take me? 3 hours
How much will it cost? Free!
What will I learn?
How to create a successful advertising strategy

How SEM, email, video and display ads can help you reach and attract more of the right customers.
Platform's Certification Process
If you're looking to build, run and optimize your own online ads, it's important that you truly understand how the platform works so that you don't waste budget or deliver sub-par ads. A good way to ensure you can work within each platform is by taking their certification courses. They usually have a final exam to pass, and allow you to display your certifications on your LinkedIn, resume and email signature. Google offers certification programs for their advertising platforms (including Ads and YouTube) through Skillshop and Facebook offers advertising certification through Facebook Blueprint.
How long will it take me? 3-4 hours plus an exam.
How much will it cost? Free
What will I learn?
How to deliver advertising in that particular platform to a high standard
How to measure advertising success from that particular platform
How to optimize ads to deliver the highest possible ROI.
Are you a school marketer looking to upskill SEM in 2020? Hopefully these courses will get you on your way! If you're looking to learn more about search engine marketing, here are some other Digistorm resources to get you started: