Social Media
Upskilling for School Marketers: Social Media
May 7, 2020
Welcome to the fourth instalment in our Upskilling for School Marketers series. If you missed our post last week, we covered the value of email marketing and provided the number of courses that help school marketers to build a stronger email marketing strategy. In this post, we'll take a look at one digital marketing tactic that has undeniably changed the way we communicate online: social media.
It's remarkable just how far social media has come, since Mark Zuckerberg launched Facebook back in 2004. What was once a fun, new way to connect with our friends and family online, has since become a fixture in our everyday lives and an essential part of any digital marketing strategy. According to Sensis, 8 in 10 Australians use at least one social media platform. Why is this important? Because, it means that social media is one of the best place for you to market your school to prospective families and engage your existing community.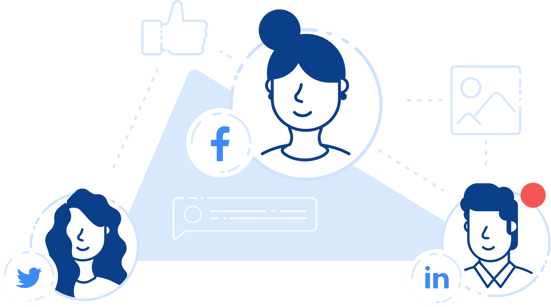 When it comes to upskilling within the realm of social media, it can be tricky to know where to start. Should you dive into paid advertising, or learn how to thoroughly audit your channels? Do you need to brush up on metrics and goal setting, or should you focus on getting back to basics to understand which channels will deliver the results you're looking for? No matter which area of social media marketing you're looking to upskill in, we've got you covered. Below, you'll find information about some of the best social media marketing courses on offer.
Social media marketing courses for school marketers
This beginners course is for anyone who wants to get back to basics and learn social media marketing 101.
How long will it take me? 4:24 hours
How much does it cost? Free!
What will I learn?
How to develop an engaging and effective social media strategy for your school
How to build an inbound social media strategy
The fundamentals of navigating each social media platform
How long will it take me? 4:30 hours
How much does it cost? $249 USD
What will I learn?
How to navigate the social advertising landscape
How to create a successful social media ad based on your goals
Tracking the impact and ROI of your social ads
If you're a school marketer who's looking to take your social media marketing skills to the next level, these courses will help you on your way. For more information about social media for schools, check out our most-loved resources below: