Admissions
We Sat Down With Admissions Staff From 6 Different Schools. Here's What We Learned.
July 30, 2019
As a Chapter Sponsor of Educate Plus QLD, we have the privilege of attending professional development opportunities to speak to schools across the state and learn about the unique challenges their marketing, admissions, alumni and fundraising teams are facing.
Last week, Monica and Heather drove up to Nambour Christian College on the Sunshine Coast to lead a discussion with admissions staff about the strategies they've been implementing to drive enrollments and examples of best practice. This was an incredibly valuable discussion, and we were glad to have the opportunity to facilitate. Here are our top five takeaways from that discussion.
1. Parents want authenticity & genuine interactions.
This was a very interesting point, and one that we had explored previously in our blog post, 3 Things Parents Expect from Your School Marketing. The generation that is starting to compare schools are millennials, and, as with the generations before them, millennials have their own parenting and schooling priorities. They are looking for authenticity, personalisation and genuine interactions from admissions staff, principals and teachers when choosing their children's school.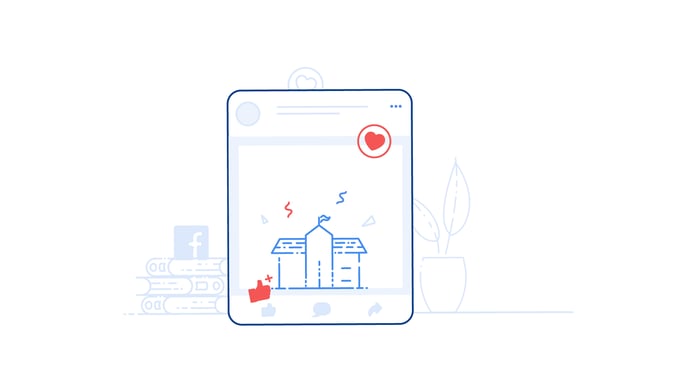 Admissions staff have adjusted their strategies to meet these needs in a few different ways. First, all but one school that we talked to had stopped running open days, saying parents preferred to tour the school during school hours. This not only allowed parents to see the school "in action", but it also gave admissions staff the opportunity to personalise the tour to the prospective family.
In a similar vein, schools discussed different initiatives that allowed parents to have a real taste of what it looks like to attend the school, such as Trinity Grammar's "Swap Day". At Swap Day, parents of Year 7 boys switch places with their sons, attending their classes and learning more about their child's day-to-day.
2. Social media has changed the game — positively and negatively.
Social media now plays a much larger role in the admissions process than enrollments staff had seen previously. First, it has allowed admissions teams to get the word out about their schools in an organic and low-cost way: by participating in community forums, and by posting on their own social media channels. In addition, admissions staff are now using social media to attract the students themselves — especially as parents today are including their children in decision-making about their education.
However, admissions team members that we talked to mentioned social media has blurred the lines between their personal life and their work life. Parents are now messaging staff on their personal social accounts and expecting an instantaneous response. We addressed this in our blog post, Why your school needs Facebook Business Manager (especially in the point about ensuring a work/life balance).
3. Marketing and enrollments alignment is important.
Changes in marketing and messaging can have a huge impact on enrollment numbers, especially in understanding and addressing parents' needs along their journey to enrollment. However, marketing needs to be closely aligned with admissions staff and invested in the admissions process in order to draw connections between changes in communications and enrollment numbers.
Admissions staff who work closely with marketing have been able to better leverage marketing activities to meet their objectives. Others felt quite isolated in their role and separate from their marketing departments, which means school communications may not be working to drive enrollments as effectively as possible.
4. Data and databases change everything.
Enrollment opportunities can be missed because school databases are hard to navigate (e.g. when all of the contact records live in spreadsheets), or student records are incomplete. The admissions staff we talked to mentioned that having data presented nicely can have a positive effect on getting buy-in and engagement from Senior Management (helping them to answer the, "Are you sure this is accurate?" question). Good data, stored correctly, can also help admissions staff become a part of top-level business discussions and the decision-making process.
5. There is no substitute for personal relationships.
Our biggest takeaway from the day was that picking up the phone and having an (often lengthy) conversation is a must when nurturing prospective parents. Not only are relationships important for getting enrollments over the line, some staff mentioned that it is also incredibly valuable to call parents after they have declined an offer, or not accepted by the due date.
Having a personal relationship helps admissions staff to get the real reason for why they are not enrolling (resulting in better data for the school), but can also 'save' the enrollment. Simply allowing parents to decline the offer online is seen as devaluing the relationships admissions teams have built.
In summary
The enrollments landscape is continuing to change, and admissions teams are schools' most valuable resource when it comes to driving enrollments. Nurturing prospective families take a huge amount of time and strategic communication — it was easy for us to see why enrollments teams can become overwhelmed! If you work in admissions, tell us — what is the number one challenge you are facing in your role today?