Admissions
School Website Design Trends to Watch in 2021
February 25, 2021
Well, 2020 was the year that caused school marketers to rethink their marketing strategy and, in particular, redesign their school websites. In fact, last year Digistorm launched 37 new school websites, each custom-designed to meet their needs. Our expert team of designers always have their finger on the pulse for the latest website trends so without further ado, here's what to look out for in 2021.

1. Interactive scrolling
Interactivity on websites is more important than ever, and in 2021, scrolling means more than navigating a page. To encourage visitors to stay longer on your site you can allow them to participate in what's happening on the screen through the use of interactions. Interactions are a tool that allows content to move or change color as the user clicks and hovers over the content on your site. A recent addition to our design toolbox is horizontal and parallax scrolling — a trend you're going to see a lot more of this year!
Horizontal scrolling offers a deeper experience for users, as they can view secondary information in a content block, such as an image gallery, a list of news, or campaign blocks, by scrolling left or right. To get the best out of horizontal scrolling, designers include clear visual cues, such as buttons and arrows, that indicate the use of horizontal scrolling on the website. Many users are still unfamiliar with this scrolling experience, but it's likely to become increasingly common in web design. Parallax scrolling is a trend that will definitely be sticking around in 2021 as designers explore creative and subtle ways to include it on their websites. It's a technique used in web design where background elements move at a slower rate to the foreground elements when scrolling, creating an illusion of depth on your page and giving it a 3D effect. Mailchimp used horizontal scrolling in their 2020 Annual report, which created an interactive, eye-catching experience for users.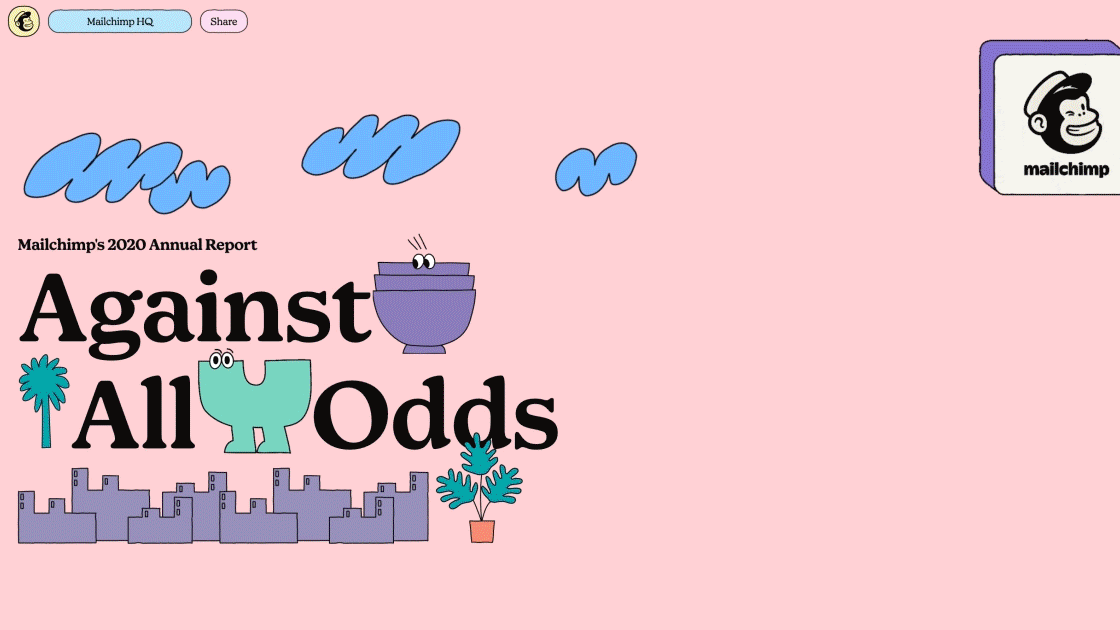 Source: Mailchimp
2. Serif fonts make a comeback
Design trends are continuously changing, like how the fashion industry always circles back, and one cyclical change that's making a comeback is serif fonts. If you're unfamiliar with the differences between the serif fonts don't stress, we'll break it down. A sans serif font has always been the first choice for web designers with its legibility and sleek structure. But with today's screens being bigger, resolutions higher, and clustered designs are (mostly) a thing of the past, using simple sans serif fonts is no longer necessary to accomplish a sleek design. A serif font has more small structural details and flourishes, whilst still being easy to read. For a website to stand out in 2021, many designers are opting for out-of-the-box serif fonts, inspired by culture and history. The below example from the WDKA website shows the use of serif fonts on the website's homepage. Not only does the font instantly capture your attention but it's easy to read and has a unique yet historical look to it. Using a serif font on your school website can strike the balance between showcasing your school's heritage while maintaining a modern look.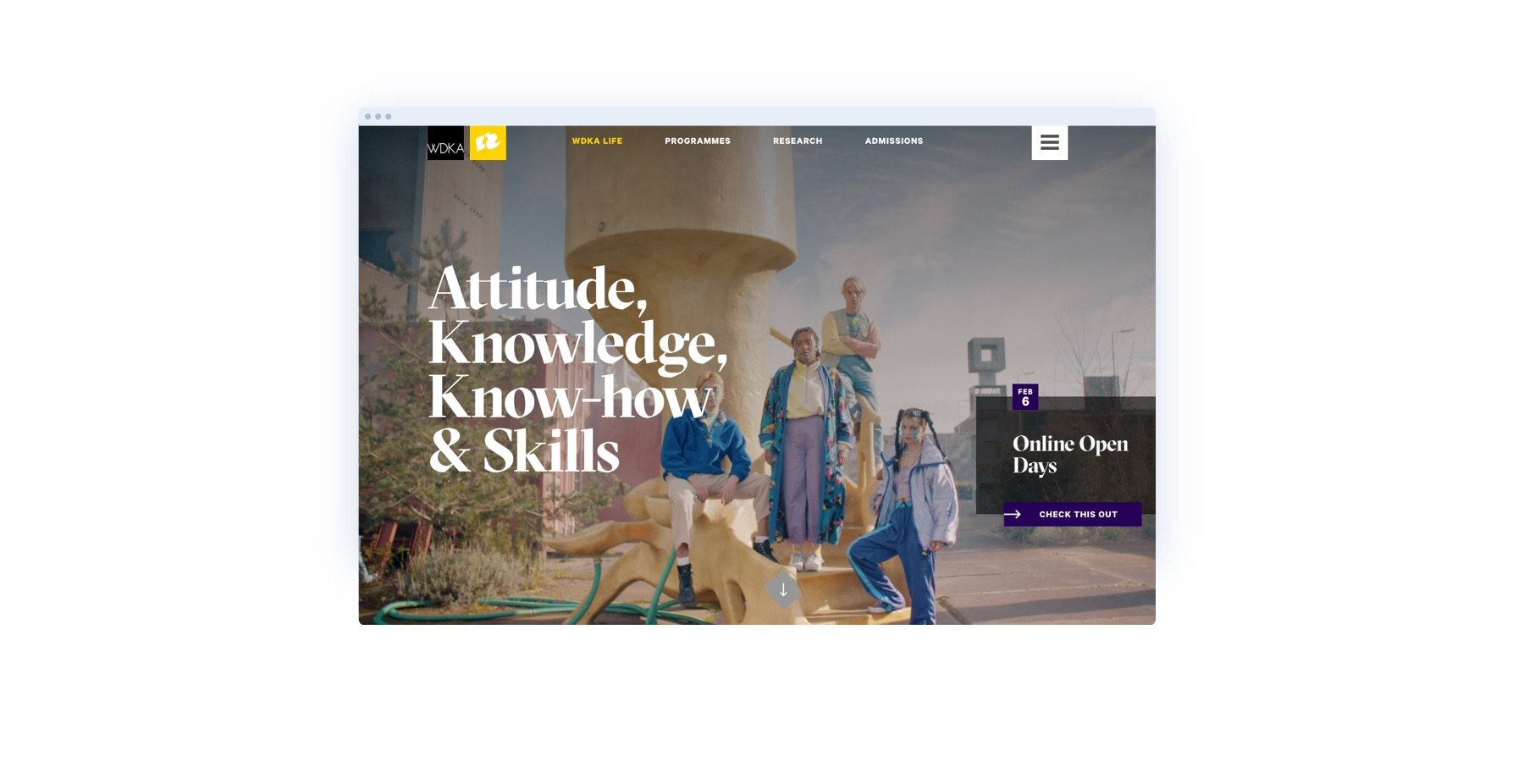 Source: WDKA
3. Knowing your audience
No surprises here, understanding your audience is more important than ever! Face-to-face interaction decreased in 2020, forcing families to rely on digital communication and learning tools. School enrollment processes had to adapt as many prospective families couldn't travel to their school of interest, which meant that virtual tours and videos became essential to showcase a campus from a distance. Many schools are now aware of the importance of a strong website, that is constantly adapted to its audience and the current world circumstances.
Gain more enrollment insights by downloading the State of K-12 School
By asking questions and reviewing your target market, your school can check whether you're providing the right content to your audience, or if there's room for improvement.
A few questions to keep in mind...
Who primarily visits your school website? Is the content suited to them?
Are you using the right call-to-action buttons on your homepage?
Does your school newsletter content receive enough engagement?
If your website prioritizes the most relevant information on your website, creates a personalized online experience, and facilitates processes with tools such as integrated enrollment forms, your website will be prepared for 2021 and any challenges we might encounter. An example of a website that successfully caters to its audience is Air, a company that offers a digital workspace for creative content. By offering free trials, users can see the advantages of the product. Their headings also highlight common struggles among their target market and explain how they solve them.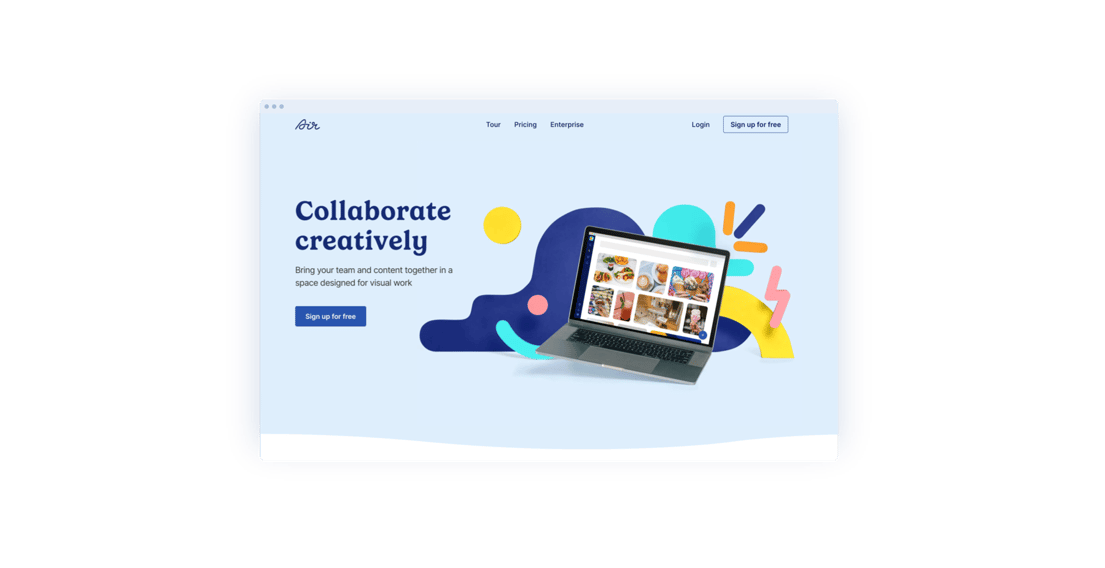 Source: Air
4. Unique homepage hero areas
Over the last few years, we've seen images and videos play a huge role in many school's homepage hero areas. The hero is the first glimpse users get when they click on your website, so it's definitely something that you want to get right. While utilizing images and video on a hero area will always be popular, there's room to explore how this space can be customized to showcase your school's unique selling points (USP). Think: playing with typography, alternative layouts with multiple images, or even adding animations and playful illustrations. The Tilda website incorporates the use of motion images, clear typography, and structural shapes to create a homepage hero area that encourages visitors to click through the website.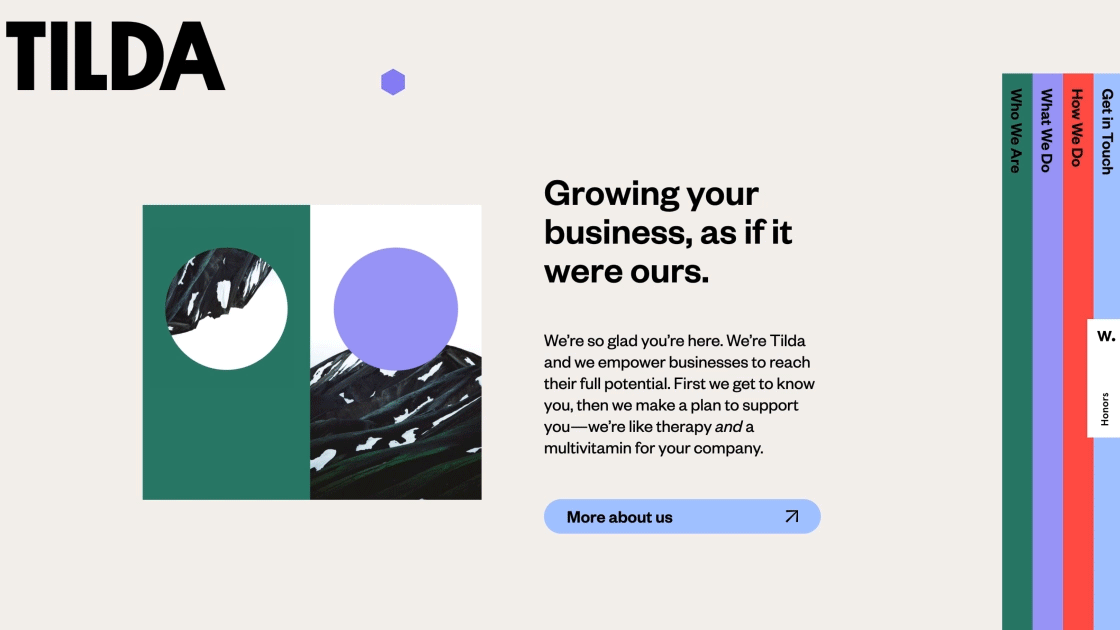 Source: Tilda
5. Re-introducing depth
This year, we're going to see high-quality 3D visuals and depth re-introduced into the world of websites. Rather than being a distraction to your primary content, they're both important elements that will add to your site's user experience. For example, different elements of depth can be used to draw the user's attention to specific pieces of content on your school website. Depth can be added through the use of added shadows, layers, and 3D illustrations. We've seen a focus towards gradients in the past years and to implement more depth using color in 2021, we expect to see more life-like color transitions on websites. It's also predicted that backgrounds will include more blended colors. Think about how your school website can use shades and tones of your existing school colors, as well as shadows and layering to create unique depths. A great example of saturated 3D color transitions that transform a website is the Apple OS Big Sur.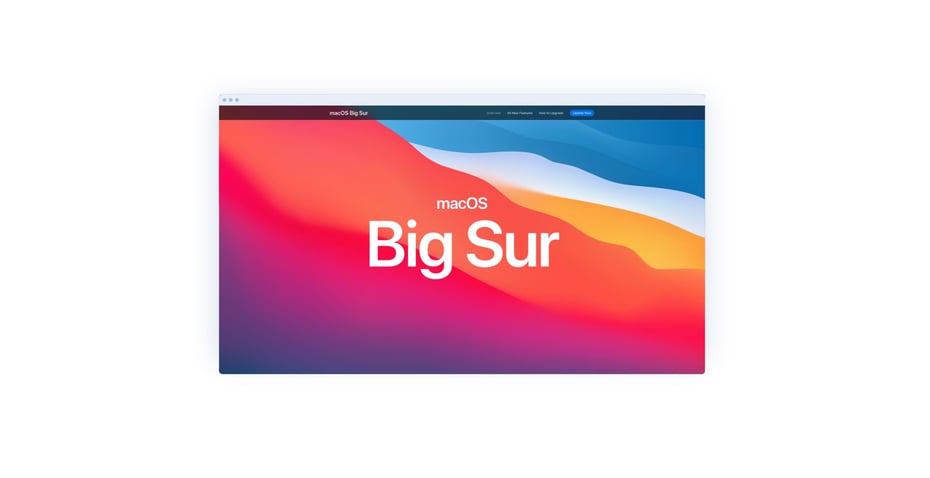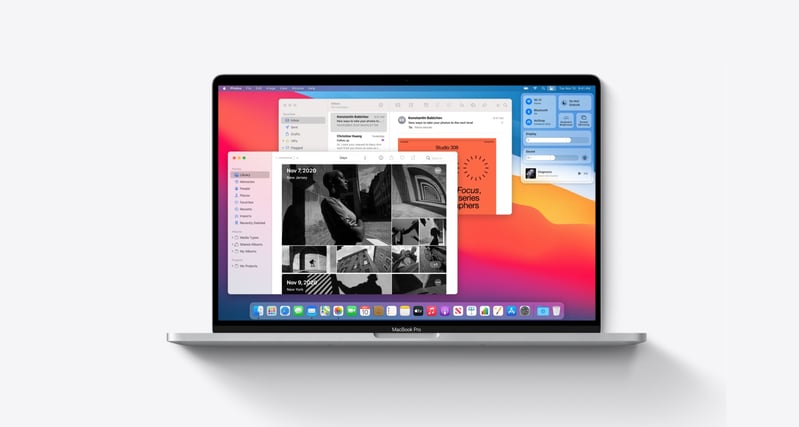 Source: Apple
6. Revival of realism
In website design, we've seen an increased demand for life-like colors, layout, and styles that all tie in with the real world. Think about how vinyl records have made a comeback in the music industry, as they provide an experience that digital streaming does not. Likewise in design, we're wanting an authentic and less digital experience on the web. We've seen old media once again appear on our screens as designers draw inspiration from print, which can be seen in the example below. The comeback of print design in web design allows for visitors to connect to the real world of physical products. For example, layouts and typography have recently been inspired by styles that have been used in traditional magazines. As we're growing tired of the same flat aesthetics, designers are in search of realistic yet creative ideas to add life and personality to a site.

Source: Green Meadow
More design tips and tricks
Are you feeling inspired to try something new with your school website? Get in touch with our team to find out what we can create with Digistorm Websites. For more information on school website design, check out these resources: