Enrollments
What Does The Future of School Admissions Look Like?
June 26, 2020
In our recent webinar, we took a deep-dive into the future of school admissions processes – what it looks like and what challenges we might need to overcome. With an ever-shifting environment as a result of the COVID-19 pandemic, we saw school admissions processes take a new turn, relying heavily on online interaction. In this post, we'll break down some of the key challenges that many of our schools have been confronted with over the past few months, what we've learned, and provide advice on how your school can take these learnings and apply them to your own admissions process.
Top challenges for admissions processes
As restrictions begin to ease and we transition back to a sense of normality, it's important to reflect on the challenges your school faced and needed to overcome during the height of the pandemic lockdown. Reflecting on this time helps to ensure that you're continuing to adapt and update your admissions process now and in the future.

A considerable challenge faced by many schools was the removal of physical interaction with staff, the community, and school campus. As schools began to close it became apparent that they needed to quickly rethink how they were going to attract, nurture, communicate, and convert leads in an engaging way. With the cancellation or postponement of events, many schools also needed to come up with new ways to provide prospective students with open days and tours. This introduced the challenge of successfully organizing and creating virtual meetings, sending details online to current and prospective families, and troubleshooting problems such as connectivity issues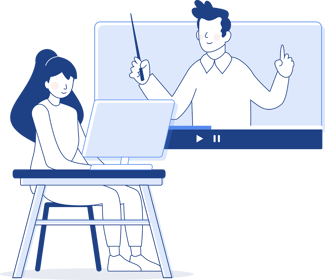 The next challenge we saw schools face was staying relevant and compassionate with both existing and prospective parents. For existing parents, it was important that schools continued to communicate and inform them of all updates and changes. We saw schools using the Digistorm App to send instant notices and push notifications so that parents were always in the loop. For prospective parents, it was difficult for schools to know what to say and how much outreach to engage in during this sensitive period. School staff needed to be aware that enrollment applications may not be front of mind for many prospective families.

Finally, we know that the inquiry and enrollment numbers at schools decreased as a result of COVID-19. We recently reviewed 20 of our Digistorm client Funnel accounts to analyze and compare the number of enrollments from January to May in 2019 versus January to May in 2020 and we found that on average schools saw a 30% or higher decrease in enrollments. This challenge made schools question whether enrollment numbers were going to increase and if they aren't what does that look like for the school? The unknown nature of the situation made it hard for schools to set a benchmark and plan based on historical data as there have not been many past experiences like this to compare to.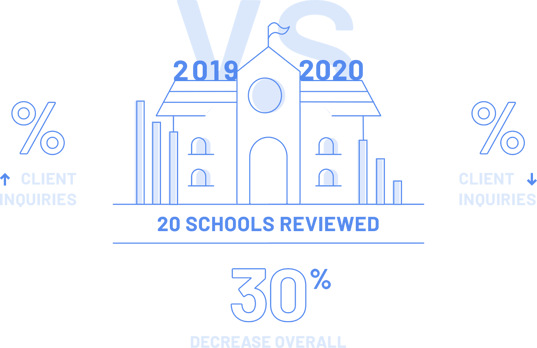 What we've learned
As a result of these challenges, we've seen schools identifying new and existing gaps in their processes that can be improved. For example, some schools identified that there is noise in their admissions process that they previously have always just dealt with, however, admissions staff have found ways to remove or complete processes in a more efficient way during this time. The change in the work environment or circumstances may have highlighted some of these issues for your school, which is great! This opportunity should be used to review, remove, or update your process. It also became clear that schools should be looking inwards and outwards at their enrollment process, as the context of the environment can heavily impact your numbers. School staff typically speak directly with prospective families, so it's a chance to use the information that you are receiving from parents to improve your processes or incorporate it into your content.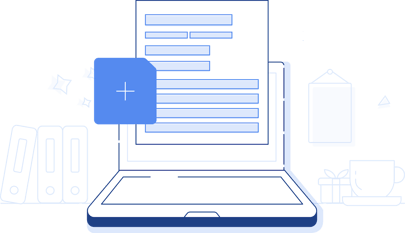 As we know, another key part of the enrollment process is the customer experience and many school staff were required to use different channels for both internal and external communication during COVID-19. This period may have highlighted gaps in when and how you as a school or department provide information. You may have received an influx of questions from prospective families and many of these questions could have been the same or have commonalities. Schools learned that in order to effectively nurture leads they needed to communicate in a new way.

Lastly and most importantly this experience has taught schools that it's possible to bring their process entirely online. We saw some incredible examples from schools performing virtual open days, online school assemblies, and online enrollment processes. If you don't have your enrollment application form online or an easy to access inquiry form it may be an appropriate time to consider this. An online enrollment application like Digistorms Funnel not only improves the parent's user experience but it can help your school streamline their processes and reduce administrative tasks and time by storing all important data in one, easy to access place.
Taking learnings onboard
It's great to see how schools are adapting and learning from this experience as it's the perfect opportunity for them to implement these learnings into their school's future admissions processes.

As mentioned, we highly recommend schools to stop, review, and update their admissions processes. If you're receiving common questions from prospective or current parents rather than being reactive with the questions, be proactive. Rather than just saying "we get asked that all the time" and then proceed to take time to provide the same answer, schools can review their content to see where they can incorporate these questions into their admissions process so that prospects don't need to keep asking for the information.

There are some great free tools online that you can use to help you map the touchpoints that your prospective parents may be having on your online enrollment page. If you haven't done a review before, there are some effective online tools, such as a Customer Journey Map, that allow you to see all of the touchpoints that your prospective parents are having on your website or online enrollment page.

Schools have the enrollment data that can be analyzed so we encourage schools to use this data to re-educate their senior leadership team. Schools can utilize Digistorm's Funnel to access figures and historical data. If your school finds significant changes in the data you should be presenting and sharing this data with the relevant parties at your school. You may have set specific goals for the year before the pandemic and these goalposts may need to be shifted with the new data. If you have your data stored centrally in Funnel this is something all Funnel customers can find easily. It's important to know where your school is sitting at the moment so you can plan and provide resources accordingly.

For example, you can use your Funnel data to look at how a particular entry year or year level has been impacted by the pandemic. Each month you can check this data and see how it compares to the past year's result to see if there is an increase or decrease in enrollments. As well as numbers, you should also be thinking about the specific prospects in your pipeline. You should be reviewing who is in your pipeline so you can gain a better understanding of exactly how many prospects you have in each stage and how you can encourage them to progress through. The prospects that are already there can be considered more important than the numbers that are not, so focus on not losing these prospective students by providing personalization, exceptional customer experience, and reminding them why they initially inquired about enrollment at your school.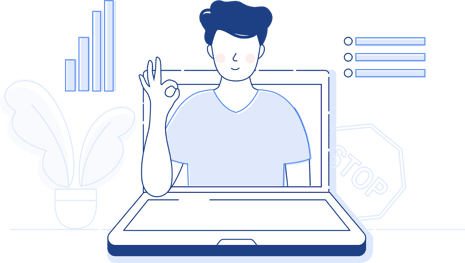 Get creative to give your prospective families options

This experience has shown that schools can be creative and unique with their enrollment process. If needed your school can take this opportunity to work with your other teams to work out potential options such as fee discounts or concessions. Be creative but ensure that the changes are still sustainable for your school. You may also need to look at how you are marketing and advertising your enrollment application as this process may also have to be pivoted post-COVID-19. If you would like some ideas on how your school can produce webinars, video content creation and how you can manage your school admission process remotely, check out one of our recent blogs. Please feel free to reach out to our friendly team if you would like more information on how your school can take your enrollment process online with Digistorm Funnel.