Marketing Strategy
Which Inbound Marketing Tactics Are Best for Your School?
June 21, 2019
The hype around inbound marketing isn't going away any time soon, and with good reason!
If you think that 'inbound marketing' sounds like just another trending marketing buzz word, stop what you're doing and read our previous post to get up to speed on the basics of inbound marketing. Go ahead, we'll wait.
Here at Digistorm, we're big fans of inbound marketing. Rather than competing for attention through pushy, outdated marketing tactics (aka outbound marketing), inbound marketing focuses on attracting customers through the creation of engaging and educational content.
Hubspot's inbound methodology sums it all up perfectly. The aim of inbound marketing is to attract, engage and delight customers by building trust and credibility through content that adds value to every stage of your customer's journey.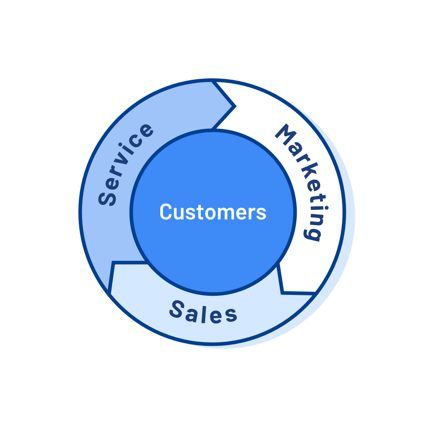 Choosing where to focus your efforts
Here's the good news: the majority of inbound marketing tactics are digital, so there's a good chance that you're already implementing at least one inbound marketing tactic at your school already (permission to give yourself a pat on the back if this is you).
Choosing which inbound marketing tactics are best for your school will come down to your school's key objectives. Are you looking to boost enrollment numbers, improve parent engagement and communication, or build your school's brand? Maybe it's all three — whatever your goal is, we recommend honing in on three or four inbound marketing tactics to see the best results.
Top 3 inbound marketing tactics for schools
Blog Posts
If you haven't noticed already, we're big fans of blogs for inbound marketing. The beauty of a blog post is that it places the power in the hands of the reader, providing them with the choice to engage with your content — or not. We also love blogs as a communication tool that encourages parent engagement and provides insight into the many different aspects of your school's daily life. We're also going to give blogs a bonus point for the positive impact they have on your school's website SEO ranking.
Social Media
Who isn't on social media these days? You'll find most adults are signed up to at least one social media platform so, it's a great inbound marketing tactic for driving your school's brand awareness and generating new leads. A quick word of warning though, we find that most businesses and schools alike struggle with social media because they spread themselves too thin. If you don't have the time or resources to dedicate a full-time role to managing your school's social media profiles, start by nailing one platform. We find that most schools love Facebook or Instagram to showcase their school and connect their community.
Downloadable Content
Parent's are time-poor and on the lookout for valuable resources that will help make their lives easier. There's a myriad of content for parents online, but our personal favourites come in form of checklists, templates and how-to guides. Creating valuable, branded content positions your school as a helping hand and will keep your school top-of-mind.
Here's a couple of ideas to get you started:
The ultimate back to school checklist
Prepping for Prep: the complete first day of school checklist
Homework and reading planner template
How-to save time by meal prepping school lunches
There are a whole host of inbound marketing tactics that your school can take advantage of. Get your copy of Digistorm's Ultimate Guide to Inbound Marketing for Schools and check them out!