Marketing Strategy
Why Personas Are the Key to Boosting Parent Engagement
June 4, 2019
The first day of school — it's a major milestone that's often met with nerves, excitement, and even a few (happy) tears.
There's no doubt that choosing the right school to educate and inspire a lifelong love of learning is one of the most important decisions a parent will make. So, how can you ensure that your school remains top-of-mind? The answer is simple, it all comes down to creating meaningful connections with your prospective parents.
Learning how to communicate your school values through storytelling is important, but what if you could step things up a notch by tailoring your messages to meet the needs, motivations and interests of prospective parents? Spoiler Alert: you can! Marketing personalization has proven itself to be a highly effective way to boost engagement across a range of inbound marketing strategies. In fact, did you know that according to a recent Hubspot study, personalized call to actions converted a whopping 202% better than default call to actions? The proof is in the pudding.
Get personal with personas
If you haven't heard of personas before, don't worry, we've got you covered. In a nutshell, personas are fictional character profiles used to represent specific audience segments that interact with your school. Drawing on a wide-range of demographic and psychographic information, personas help you to take a deep-dive into understanding the best way to communicate with your prospective parents.

Now that you're up to speed on what personas are, let's take a look at how they can be used to strengthen your school's overall marketing strategy and boost parent engagement.
Become best friends with prospective parents
Best friends know everything about each other. Where they live, what they do for work, what motivates them, and what their hobbies are — the relationship with your prospective parents should be no different. Taking a 'one size fits all' approach to your marketing strategy is old news and a surefire way to guarantee that your school's marketing efforts go unnoticed. Nowadays, parents want to build relationships with schools who speak directly to their individual needs — enter personas.
Using personas means that you can get to know prospective parents on a more intimate level and allow you to better tailor your communication to their interests. If you're ready to get started, we recommend kicking things off by reviewing your school's CRM data and deciding on a couple of different persona profiles that best represent types of prospective parents who engage with your school (aim for around three to four).
Your persona profiles should include: name, socio-economic background, location, age, gender, interests, core values, and preferred methods of communication. Don't forget to keep it real by adding a photo to each persona — this helps to create an emotional and realistic connection to the persona when crafting communication. If you need a hand, take a look at Hubspot's handy guide to creating personas.
Communicate on their level
After creating your personas, you should have a clear view of who your prospective parents are, what they're looking for in a school, and what stage they're at in the decision-making process. Now it's time to think about how you'll communicate with them on an individual level.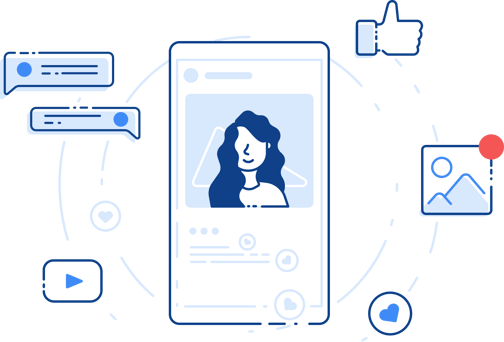 By drawing on your personas, you can stop spamming prospective parents with irrelevant and impersonal information and start crafting messages that speak directly to what they care about most. Consider elements like the language and tone of voice you might use to talk to each persona. What might seem like minor details could be the difference between whether your message sticks the landing or not.
In short, if your school wants to stand out from the crowd when it comes to communicating with prospective parents, personas are the tools you'll want in your marketing toolbox.