Video Marketing
Youtube vs. Vimeo for Schools
February 25, 2019
A note from Digistorm: This post was originally published in July 2017. We've updated it to include more valuable, relevant content.
It's a question that many schools struggle with when deciding where to host their valuable video content: should I use Youtube or Vimeo? Because every school is different, to help you decide, we have put together a list of pros and cons for each network. Many schools primarily use these channels to host video content on their school website, which both are capable of, however it's important to have all of the relevant information at hand.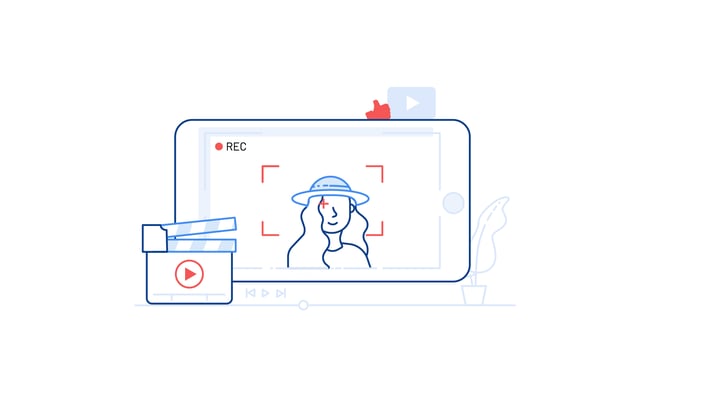 Why is video so important?
Before we get started, it's important to understand why the conversation around video is so important, With so many forms of media and ways to consume information, many target markets (like your prospective parents) are consuming increasing amounts of online video during the information search phase of their research. Particularly while searching for their child's new school, parents will peruse a number of school websites and school marketing materials in order to learn enough to make their choice. Offering powerful and informative video content on your school's website or throughout your school's enrollment process can improve the parent's understanding of your school's offering and encourage an online enrollment.
Youtube
Youtube is a video publishing network that allows users to share video content online, to embed video content on websites, and to run targeted advertising content across the network. With over a billion videos uploaded and having been purchased on Google, Youtube is the largest and most significant video publishing website that schools can use.
Pros:
Traffic to Youtube is significantly higher than to Vimeo
Youtube is owned by Google, meaning videos are prioritized in Google search results
Free to use, both privately and for businesses
Cons:
Ads can be seen everywhere, both on the channel and within your videos. Particularly in the education industry, ads can be irrelevant and inappropriate
Suggested videos can detract from your website and again be irrelevant to your school
Competition with other videos on Youtube is incredibly high
Vimeo
Vimeo is a video publishing website with a difference. The key point of difference for Vimeo, as opposed to Youtube, is the absence of pre-roll advertising. A favourite with members of creative industries, Vimeo offers a clean and functional platform for publishing video content and embedding it onto your school's website.
Pros:
No pre-roll advertising - your video will not be covered in ads from other businesses
The network contains a broad range of quality content
Vimeo's community tends to value high quality content, meaning your school is more likely to receive constructive feedback on the network
Allows for greater customisation of the video player which makes it more consistent with your school's branding
Cons:
There is a free option, but if you start getting serious with your videos, you'll be in for a monthly fee (a small price to pay to keep it ad-free!)
Vimeo videos will be less likely to display in Google search results than Youtube videos
There is also no option with Vimeo for unlimited uploads, unlike with Youtube - more storage will cost you

While there's no one-size-fits-all approach and every school will have different requirements for their video hosting, it's important to be informed about key aspects of these video channels.
Ready to start creating engaging videos to drive engagement and boost your school's website traffic? Check our guide to some of our favourite tools that make creating video in-house easy or get your hands on The Complete Social Media Marketing Toolkit for Schools.